Classic Golf Towel | Greatest Swing
🚨 PRODUCT IN HIGH DEMAND 🚨
"Kick-ass towel! All of my buddies are jealous of this towel. Really looks good on the golf bag, the material is awesome!" - Liam Brogan, United States 5.0 ⭐⭐⭐⭐⭐
Product Details:
The greatest towel to honor the greatest swing. Ben Hogan was one of a kind out on the course and you can be too with this towel. New release and limited run!
Product Size: 14"x40"

Material: 80% Polyester 20% Polyamide





NOT black. At all. (Now it is!!)
Update 10/30: Sunday Golf reached out to me and offered to send me a new towel which was really nice. This sort of thing does not happen to me. Well, this towel is totally black! Like night and day from the first. Well, night and like twilight or so. I'm very happy with the new towel I've received and especially with the customer service from Sunday Golf. I haven't had a chance to use it yet but it feels super solid. Recommend!! A stand up company and quality products! Thanks guys!
-------
I was excited for this towel -- I already have two on the bag, but one more makes me a collector! The color scheme for my golf stuff (and my life in general) is black, my favorite color. So to find this black and white towel with the great Hogan swing was pretty neat. Until I got it.
This isn't black. Not sure it ever was. It's that weird shade of purple that black fades to after 200+ washings and then left on the dashboard in full sun for like five years or so.
So depressing. Full disclosure, I got this for free with a coupon code. I did pay for shipping though ($10?!) and it STILL feels like I was ripped off. Maybe I'll find a color blind golfer to give this to. Pic attached with this "black" towel next to some golf accessories that are actually black.
Epic Golf Towel!
Do yourself and your golf bag a favor and buy a Sunday Golf Towel today.
They work better and look better than all the cheap towels off Amazon. Plus, they help you lower your score.
I highly recommend them!
Just what i needed
This towel is fantastic. Love the graphics, it's a great subtle match to any golf bag.
The hogan swing towel is 🔥
Perfect companion on the putting green. Use it every time I practice.
Fantastic quality
Fantastic quality and design! Love it.
Best light bag there is
Per the title I am not playing. Me and the buddies play par 3 about 9 holes depending on how we feel monthly and I watch them struggle carrying those large bags around the corse but only play with like 5 clubs since getting this bag it has made me realize that this is absolutely genius! Makes playing a quick game so much easier! That little cooler part in the front holds all the shooter sadly not enough to hold too many canned drinks but load up the shooters! All together great bag and im happy to say all the boys now have one and it makes golf life so much easier
Ben Hogan Towel
Love the Ben Hogan Towel. Everytime I use it, it reminds me how smooth a swing can be.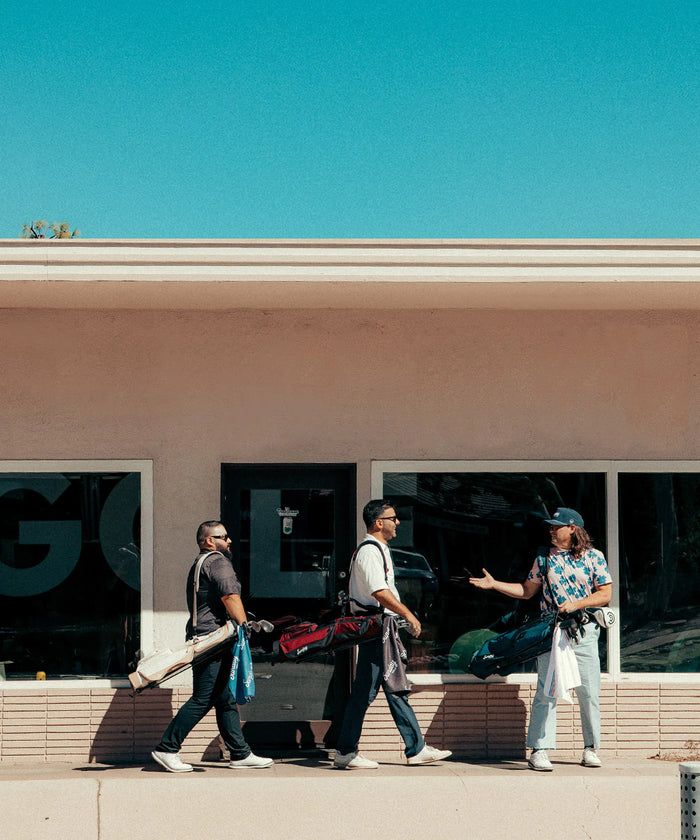 GOLF GEAR DESIGNED FORE THE WEEKEND