Hometown Golf Towel | Red Rocks
💰 USE CODE: SANTA15 FOR 15% OFF 💰
🚨 PRODUCT IN HIGH DEMAND 🚨
"Kick-ass towel!

 

All of my buddies are jealous of this towel. Really looks good on the golf bag, the material is awesome!" - Liam Brogan, United States 5.0 ⭐⭐⭐⭐⭐
Product Details
Shoutout to the most underrated place in the country for golf - Utah! Drawing inspo from Zion national park and those beautiful Utah sunsets this microfiber golf towel will look fly on any golf bag. 
Product Size: 14"x40"

Material: 80% Polyester 20% Polyamide





Love it.
I love this color gradient. And being from Utah, this works out for me! If this same color gradient was spread out across a set of golf club grips, I would but them instantly.
Awesome
This towel is amazing! Love me some Utah!
Oh and Brent, come on man! Pretty bush league leaving a poor review for a product you didn't research and therefore don't understand. Do better mate!
I love the way these colors look hanging from my Loma bag!
It's too big I'm my opinion. I most likely won't use it
Might be good
How am I supposed to hang this thing on my bag?? Meh.
Great!
Husband likes the towel! His only feedback was to make it a clip option.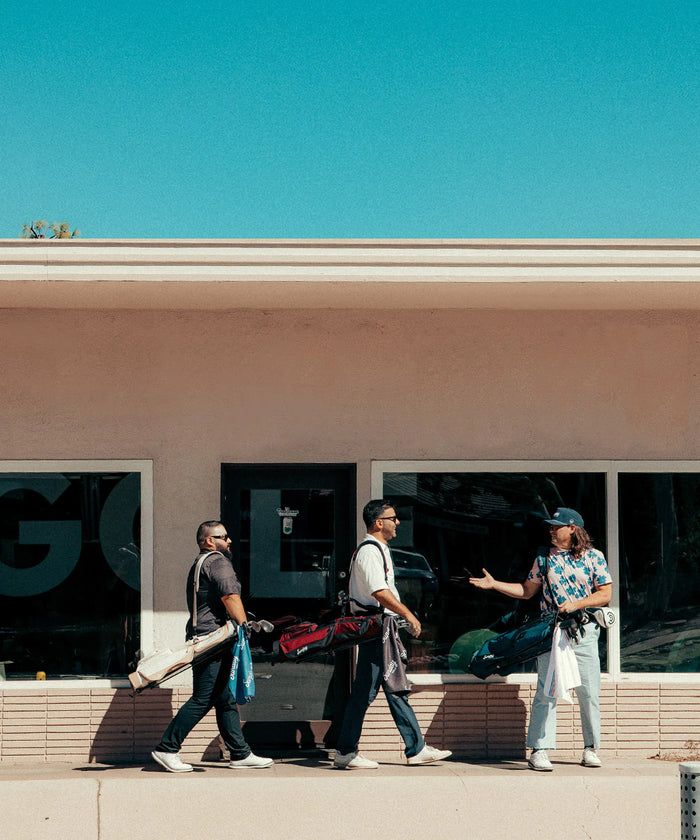 GOLF GEAR DESIGNED FORE THE WEEKEND