THE MULE | Golf Travel Bag
PERSONALIZE MY BAG
PERSONALIZE YOUR BAG!
Example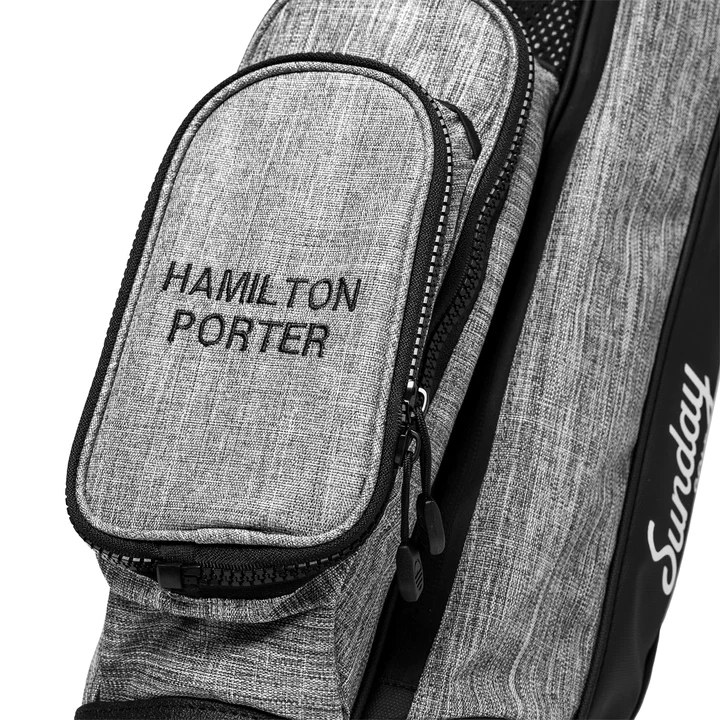 💰 USE CODE: SANTA15 FOR 15% OFF 💰
🚨 PRODUCT IN HIGH DEMAND 🚨
"Easy like Sunday..... Beautiful bag. I have the Mule which holds 10 clubs BUT beware. Oversized grips make it very snug....doable....but snug..amd the travel bag has alot more room than you'd think. Get It!!!" - Dmarsh, United States 5.0 ⭐⭐⭐⭐⭐
Product Details:
Tired of painfully transporting that enormous golf travel bag through the airport just to discover it won't fit in your rental car when you arrive there? We've all been there. Those times are now behind us. The Loma, Loma XL, and El Camino are just a few examples of Sunday golf bags for which The Mule was designed expressly. Traveling with golf gear is annoying, but this bag makes it simpler.
Features:

Tall, Dark & Handsome

4mm Ultra-Thick Foam Protection

Concealed Valuables Pocket

Comfy Single Strap

Golf Shoes & Accessory Pocket

Easy Fold Design For Storage

Dimensions: 49" L x 14" H x 12" W

Will Not Fit Other Golf Bags





Security Flaw
The bag is high quality but does not secure all items as the side pocket can not be locked. When this was first posted on Facebook, I pointed out the flaw. At that point, I guess it was already in production. Easy solution is making the pocket only accessible from the inside. You can somewhat maneuver it to lock the side, but in no way would I fly with items in the side pouch.
Awesome bag
Gift for our daughter and she loves it. Easily fits all her clubs, very lightweight and loves the color. Nice! My husband now wants a Sunday bag.
Great for air travel
Bought this for my El Camino. 9 clubs, all standard size, padded head covers, fit great. Three flights, no damage (wrapping the shafts in a golf towel helped).
Made it to Dublin
Nice bag. Made the first trip to Dublin.
Travel Bag
This travel bag works for the original small Sunday golf bag. I am taking a driver and five clubs in it housed in the small Sunday Golf bag and hope the driver survives the airline baggage handlers!!
Great bag doesn't fit all clubs
I bought my Mule when they first came out . It's a wonderful bags with a lot of pockets. Unfortunately it is too small for my loma xl bag. My driver and 3 wood won't fit in it. Now it works great with my wife's clubs only because her clubs are shorter. So she has a travel bag and I take my standard bag in a club glove. Part of the problem is the lip on the bottom of the bag that makes the stand legs extend out takes away some space. It appears that by making up the difference by adding an additional 3"-4" preferably 4" would compensate for the loss lip on the bottom of the bag that extends of the bag. In the mean time I am still looking for a travel bag for my clubs.
Love it so much I bought two!
Great travel bag. I bought the travel bag to bring one set of clubs back to Australia and left it there. I bought another travel bag to keep with my set in the US. It fits my Sunday Loma XL perfectly with room for all golfing things you need. I also happen to have a bigger golf bag from Stitch that fits perfectly in this travel bag (in case anyone was wondering). I will say that I don't use my Stitch ever since I got the Loma XL!
1-2 inches from being perfect.
Really attractive, sturdy bag. Almost fits my El Camino bag perfectly, but have to force the driver to fit it in. I'm not that tall either, someone with a longer club might have an issue.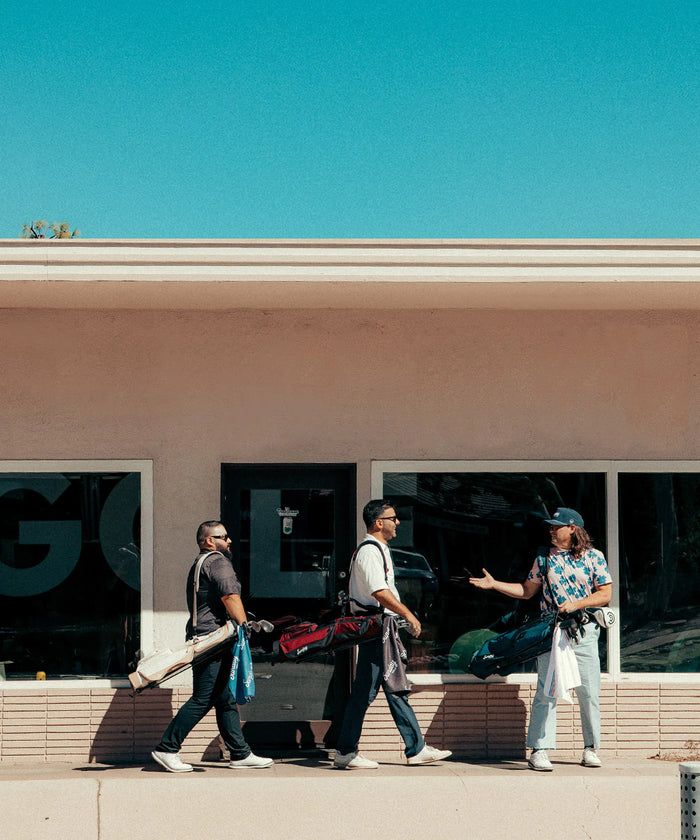 GOLF GEAR DESIGNED FORE THE WEEKEND