Sunday Golf Rope Hat | NAVY
🚨 PRODUCT IN HIGH DEMAND 🚨
"The Sunday golf hats are amazing! They fit perfectly and have a very nice tall look to them. They are light and look great. I definitely will be purchasing more color ways!" - Javier Ziegler, United States 5.0 ⭐⭐⭐⭐⭐
Product Details
Made with sweat-wicking material, the Navy Golf Rope Hat will keep you cool and comfortable during those long rounds. The vintage-inspired rope design gives it that classic look, while the navy color adds a touch of sophistication to your golf fit.
So, whether you're a seasoned pro or a newbie, the Navy Golf Rope Hat is a must-have for any golfer who wants to combine style and performance. The classic fit will look good at the beach, at the office, or on the course. 
 Get ready to hit the green in style and with the Navy Golf Rope Hat!
5 Panel 'Retro Fit'

97% Polyester / 3% Spandex

One Size Fits All





Great hat
Love the hat. Looks very stylish. Only criticism would be the material feels on the cheap side.
High Crown
Careful with this style, it sits way too high on the head for me. I'm a 7-3/8" fit normally, and it was flopping my ears down or rubbing the tops of them. Nice, clean design for sure, but I wish it fit.
Great hats ....my go to!
Lightweight and they stay crisp. Even wash up nice when outta the washer.
Navy hat
Don't like how tall the hat is. I will not wear it
Meh, imperial hats
Imperial hats quality is questionable in the past. The second they get a little water they loose their structure.
Great products and helpful people
They have a professional and helpful way of supporting. If they make a mistake they immediately fix it. Their products are flawless. They have a niche and what they sell is of perfect quality.
Best Hats Ever!
I now have White & Navy, White & Green and all Navy! Will probably end up with them all!
I typically love the way rope hats look on everyone else but myself… but my search is over now. This is the rope hat for those of us that grew up wearing structured and flat brims
Thx Sunday Golf!
Review for Hats
The Sunday golf hats are amazing! They fit perfectly and have a very nice tall look to them. They are light and look great. I definitely will be purchasing more color ways!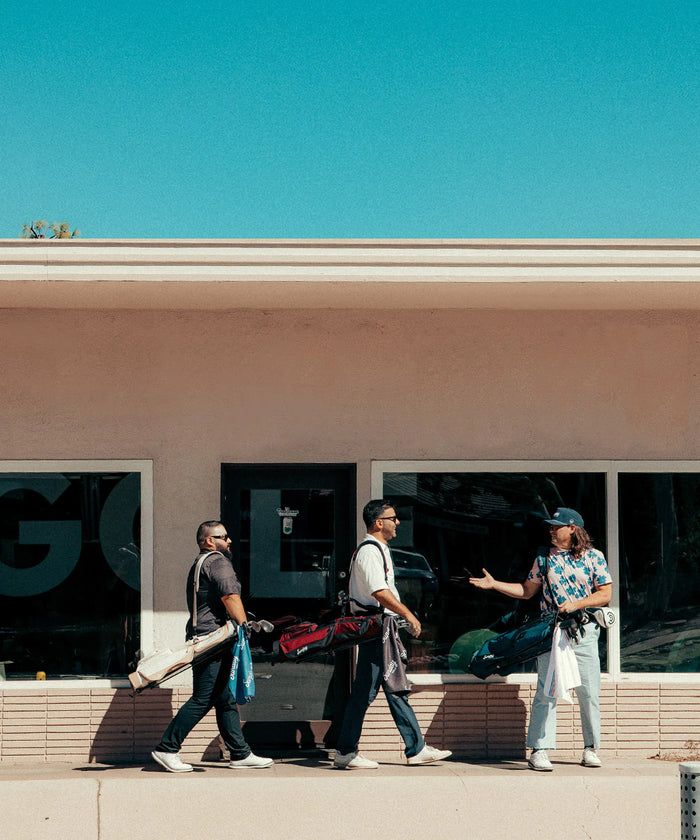 GOLF GEAR DESIGNED FORE THE WEEKEND