Sunday Golf Rope Hat | USA
💰 USE CODE: SANTA15 FOR 15% OFF 💰
🚨 PRODUCT IN HIGH DEMAND 🚨
"The Sunday golf hats are amazing! They fit perfectly and have a very nice tall look to them. They are light and look great. I definitely will be purchasing more color ways!" - Javier Ziegler, United States 5.0 ⭐⭐⭐⭐⭐
Product Details
While your dad's rope hat may have just come back in style, rocking the good ol' red, white, and blue has always been a classic. Whether you wear it to the course, to the beach, or to your buddy's backyard BBQ, our USA Rope Hat will look great. So, grab yours now and add some patriotic flair to your golf gear. 

5 Panel 'Retro Fit'

97% Polyester / 3% Spandex

One Size Fits All





Great looking hat but fits a bit weird
The fit is a bit large in the crown part, but overall great hat
Great lightweight bag!
Holds 10 clubs comfortably, plenty of storage space.
Fits amazing, would have gotten the black too
Have not received package yet from 3 weeks ago
I'm pretty sure it wasn't your fault. But FedEx/ this shipping experience has been worse than I've ever had to deal with to date.
W brand good quality and it's something i can wear doing anything. only downside is it's white and can get dirty easy but i love the red white and blue
Cheap and
Hat was stuffed into box with the bundle. Hat is ruined it's all bent up won't straitened out. Very cheap and don't fit. What golfer would wear a crumbled up hat that looks like you just pulled it out from under the seat of your work truck. I'm sending everything back this brand is all internet hype. The bags look like a kids bag.
Just how i imagined! looks great
I would like to return my purchase
I liked my first hat, the black sundaze crushable hat. I didn't like the fit of my second purchase- the white Sunday Golf Rope hat. Can someone please send me a return label so I can return and get refunded? I will wait to see if you have more colors for the Sundaze crushable hats. Thanks.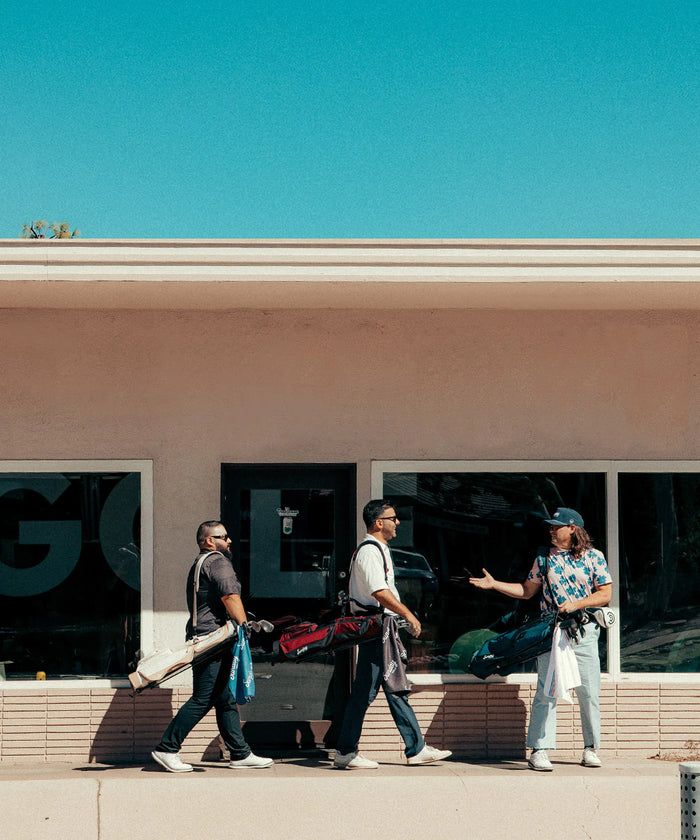 GOLF GEAR DESIGNED FORE THE WEEKEND