Sunday Golf Rope Hat | GREEN
🚨 PRODUCT IN HIGH DEMAND 🚨
"FINALLY A MODERN GOLF ROPE HAT! Grew up wearing 6 panel and flat brim caps. Always thought the old school rope hats looked great.... just not on my fat head. This rope is perfect! A perfect blend." - Suha Tillman, United States 5.0 ⭐⭐⭐⭐⭐
Product Details
What comes to mind when we mention green and yellow, pimento cheese sandwiches, and azaleas? A favorite golf event of yours that takes place in April? Get ready to celebrate the most prestigious golf tournament of the year with our Green and White Rope Hat - the ultimate accessory for any fan. 
Whether you're a seasoned pro or a newbie, the Green and White Rope Hat is a must-have for any golfer who wants to show their love for the game and the tournament. With its functional and stylish design, you'll be able to focus on your game and look good doing it.
5 Panel 'Retro Fit'

97% Polyester / 3% Spandex

One Size Fits All





Return/refund takes time...., delayed customer service, still waiting for a refund in 3 weeks
I returned the golf bag 2.5 wks ago. The bag was too small. I sent an email inquiring the status of the refund. No response yet. I will send a 2nd email for the refund.
Great way to rep Sunday Golf!
Love my new hat from Sunday Golf and plan to wear it often! It fit me perfectly out of the box and I will wear it proudly!
Yes
Everything I have gotten from Sunday has been solid. Thank you guys for the quality products. You will more than likely be receiving more of my money in the future. Keep it up
Great hat
Great hat to wear out there on the course. Fast shipping and good price!
First time buyer....will be back!
Love the quality of the hat....light, fits crisp, and get lots of compliments on it already! Towel is the truth...stays on my bag easy and does it's job.
Perfect hat!!!
I got this for my boyfriends birthday. It looks incredible and he's stated it's his favorite hat (and he has ALOT of golf hats). He's actually buying in other colors now.
Finally a Modern Golf Rope Hat!
Grew up wearing 6 panel and flat brim caps. Always thought the old school rope hats looked great.... just not on my fat head. This rope is perfect! A perfect blend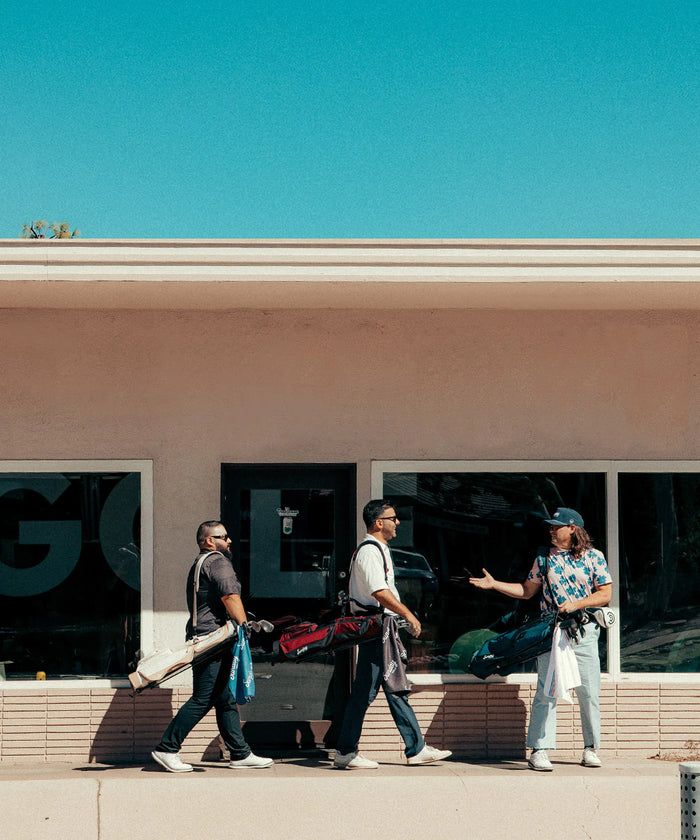 GOLF GEAR DESIGNED FORE THE WEEKEND