Sunday Golf Rope Hat | WHITE & NAVY
💰 USE CODE: SANTA15 FOR 15% OFF 💰
🚨 PRODUCT IN HIGH DEMAND 🚨
"The Sunday golf hats are amazing! They fit perfectly and have a very nice tall look to them. They are light and look great. I definitely will be purchasing more color ways!" - Javier Ziegler, United States 5.0 ⭐⭐⭐⭐⭐
Product Details
Our Golf Rope Hat in White and Navy is your new go to on and off the course. This classic, vintage-inspired hat looks great on any golfer. 

The breathable construction means you won't be a sweaty mess on the course, and the adjustable strap ensures a comfy and snug fit. This lightweight hat is so comfortable, you might even forget you're wearing it.
So, whether you're a scratch golfer or just learning the ropes, the White and Navy Golf Rope Hat is a great choice. Add it to your collection today and up your style game on the green!
- Customized superior comfort is provided with a five-star snapback fit.

5 Panel 'Retro Fit'

97% Polyester / 3% Spandex

One Size Fits All





Cheap material
Hat looks great, but is a very thin and cheap material. $35 is expensive for the quality.
Great fitting, stylish hat
Love this hat! Fit is great and looks great on and off the course!
Clean look
If only I could get paid for my looks out there. The white with navy was so fresh! It's also probably the only reason I broke 90 the first time I wore it. Because it definitely doesn't have to do with the fact that we all played from the reds and the course put the flags in easy positions. Credit goes to the hat.
Less Weight
Less is more! Dial in your best 8 clubs!! Who needs 14!!! Pros?
Fun Hat, Great Customer Service
Grabbed a hat because of the basic, retro design. Good quality! In addition, found out they have excited customer service and treat you right.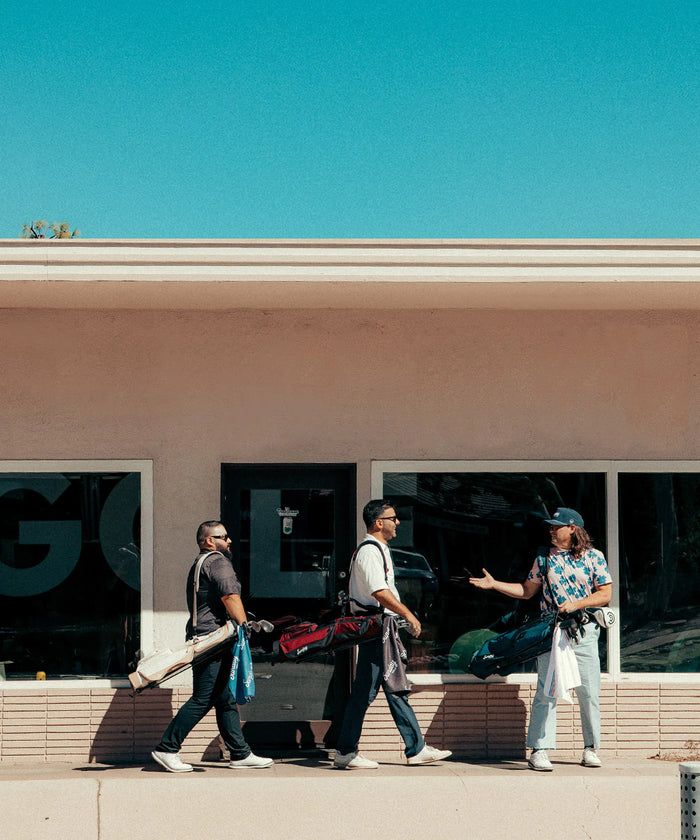 GOLF GEAR DESIGNED FORE THE WEEKEND