MAGNUM | Loma Rain Hood
💰 USE CODE: SANTA15 FOR 15% OFF 💰
🚨 PRODUCT IN HIGH DEMAND 🚨
"The rain hood is perfect for keeping my clubs in my Loma bag when tossing them in backseat on the way to the range. The Sunday Golf quality is as expected, heavy duty and well designed. The waterproof zipper is impressive. The way the hood secures to the bag and buttons down to make the best use of space is ingenious. Although, I added the rain hood for protection, it will be great on those rainy PNW Sundays! Thanks for another great addition to the Sunday Golf product line!" - Brandon Tepley, United States 5.0 ⭐⭐⭐⭐⭐
Product Details
- The highly exclusive Magnum golf bag rain hood in the lap of luxury, which was created especially for your upscale and high-quality Sunday Golf Loma bag, shields your superb clubs from the prime elements the next time you play on a rainy day. 
- No matter if you only use irons while playing or adapt when you add wood, the unique and classy snap button mechanism ensures a precise and exclusionary fit! 
- Additionally serving as additional dignified and first-class security for your stylish clubs while kept in the trunk, garage, etc. 
- The refined, high-quality, and luxurious Magnum Rain Hood has several uses exclusively for you.

Features
Water Repellent Nylon
Water Resistant Full Length Zippers
Adjustable Snap Buttons 
5mm foam padding
Premium TPU Sunday Golf logo
Please note that this rain hood is custom-made to fit perfectly with the Sunday Golf Loma bag. If you have the Loma XL bag and need the bigger rain hood option, please consider the Loma XL Rain Hood for a perfect fit. Enjoy peace of mind as your valuable clubs stay protected in style during rainy days or while stored.





Cute and functional
Love this bag! Fits my driver, 3W, 5H and 3 irons. Could accommodate 2 -3 more. Perfect for a day at the driving range!
Quality was underwhelming
One of the buttons broke the first time I used it; pretty disappointing.
Great design but NOT for Loma XL
This would be perfect for the Loma bags but it is very tight on the Loma XL. I made it work but it's kind of a pain in the ass.. I wish there was a size chart or more information about fit in the item description because I wouldn't have bought it (I should've read reviews closer too.. my bad)
Perfect fit
The rain hood is great for the Loma XL S-class bag. It's a snug fit, but it helps protect the clubs during light travel as well as any rain!
Protective
This is a tight fit on my Loma XL. It's probably perfect on the Loma.
It offers a lot of protection when your clubs are in the car—and it's easy to slide the cover off and on while all of the clubs are still in the bag.
There are variety of buttons to keep the hood open while you're out at play.
Don't expect to be able to pull the hood off and stash in the golf bag. It's a thick boy.
Great rain hood!
This rain hood is a great design and is a great complement to the bag.
Protect and Serve
The Magnum hood gives the small carry bag attitude. Perfect fit and finish. Boom!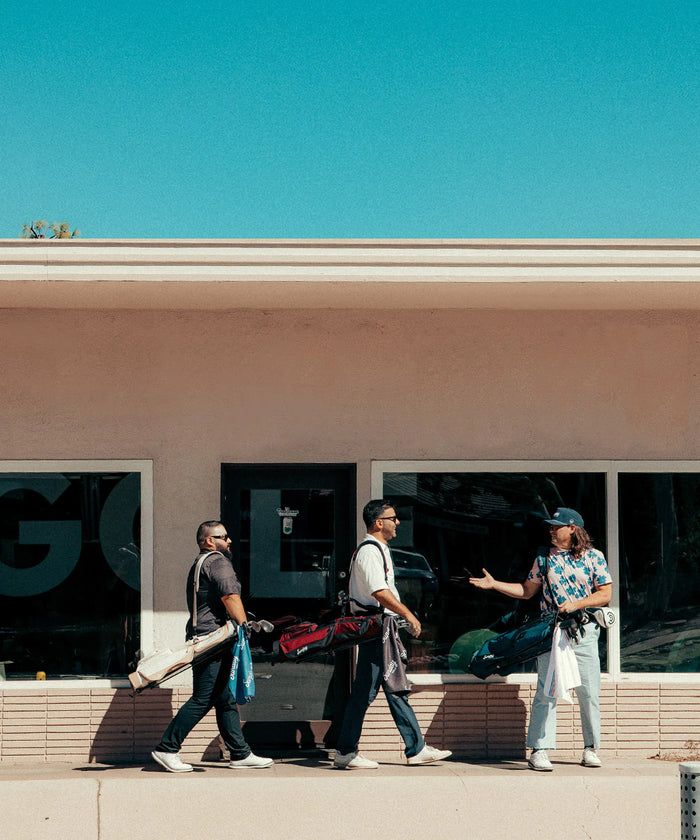 GOLF GEAR DESIGNED FORE THE WEEKEND