MAGNUM XL | Loma XL Rain Hood
🚨 PRODUCT IN HIGH DEMAND 🚨
"The Magnum Rainhood XL has been a game-changing addition to my golf bag, especially in unpredictable weather. It offers ample coverage for my entire bag, keeps my clubs dry in heavy rain, and is easy to use with high-quality snap buttons and zippers. Its durability and clear window for club identification are impressive, and it folds down compactly for storage. It's worth highlighting that it is compatible with the Loma XL bag, not the regular Loma, making it a perfect fit for specific bag sizes. In short, I highly recommend the Loma Rainhood XL for reliable club protection on rainy days—it's been a valuable addition to my golf gear." -  5.0 ⭐⭐⭐⭐⭐
Product Details
- Is the Magnum still not quite big enough for you? Don't worry, we redesigned this one to fit those who run a little larger, like the Loma XL. Easily adjustable, this ultra-durable rain hood will fit both our signature Loma Golf Bag and our Loma XL golf bag. 
- Whether you only use irons or like to add a wood or two, the easy snap button ensures a precise fit! 
- Keeps your clubs secure in travel or storage, for extra peace of mind on and off the green. 
Features
Water Repellent Nylon
Water Resistant Full Length Zippers
Adjustable Snap Buttons 
5mm foam padding
Premium TPU Sunday Golf logo





Must Have Accessory
If you have a Loma XL then you need to get rain hood. Now the clubs stay put when the bag is in its side.
Good Sunday Bag
The bag was too tight to fit Loma XL Sunday Bag. The rain hood is otherwise very good.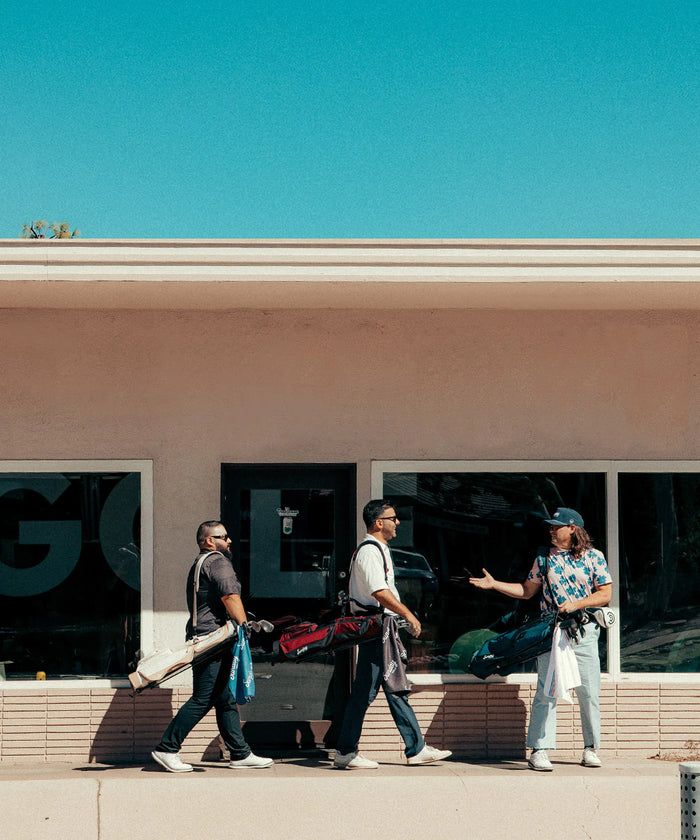 GOLF GEAR DESIGNED FORE THE WEEKEND