Sundaze Crushable | BLACK
🚨 PRODUCT IN HIGH DEMAND 🚨
"I LOVE THIS HAT - perfect for traveling, super light and breathable. Can shove in a bag and really keeps its shape." - Heather Benninghoven, United States 5.0 ⭐⭐⭐⭐⭐
Product Details
The golf hat made for golf rats. It's completely unstructured so you can fold it up and throw it in your golf bag after your round. Shop now!





Sundaze Crushable | BLACK
Can fit 12 clubs
Says it's for 10 clubs but you can for sure fit 12. Definitely snug but you can nonetheless.
Super Crushable
I LOVE THIS HAT - perfect for traveling, super light and breathable. Can shove in a bag and really keeps its shape
Fun Hat!
I need to get use to the "floppiness" of the unstructured hat, but I like the style. I'll get another!
Nice surprise!
Great chill hat to beat up. Perfect to rock backwards 👍🏽
Love it.
Light weight. Low maintenance. Flip that bill up after a birdie.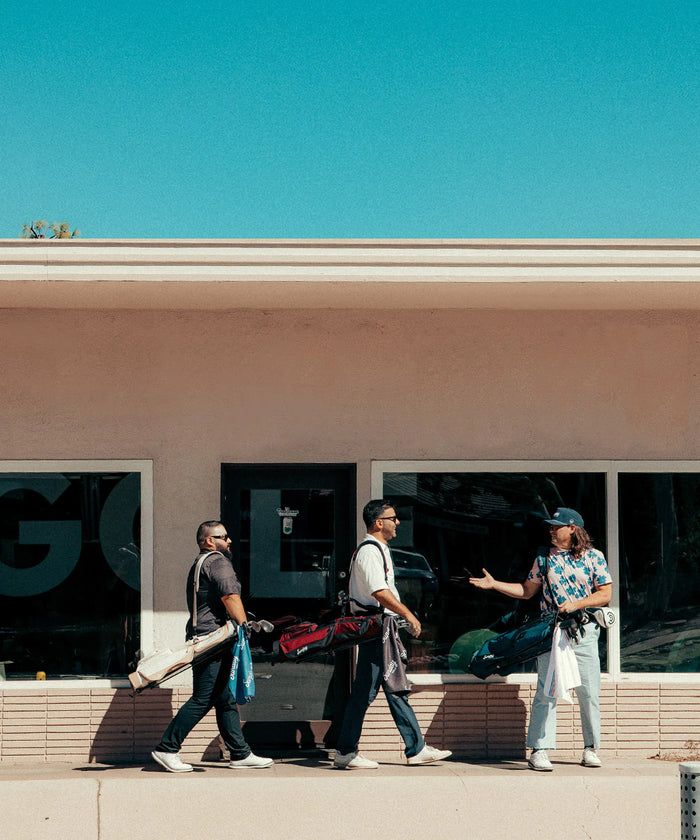 GOLF GEAR DESIGNED FORE THE WEEKEND