LOMA DOUBLE STRAP | Matte Black
💰 USE CODE: SANTA15 FOR 15% OFF 💰
🚨 PRODUCT IN HIGH DEMAND 🚨
"The is even better! With the one side shoulder strap you have to hold the clubs at the top. With the double strap you don't need to worry about a thing. Easily adjustable super comfortable and now it's so easy! Customer service is amazing." - Nicole Nugent, United States 5.0 ⭐⭐⭐⭐⭐

Product Details
- Unmatched Comfort: Bid farewell to a sore back. Our Backpack Strap's plush padding ensures even weight distribution, providing unparalleled comfort throughout the round.
- Adjustable Fit: Achieve a perfect fit that keeps your golf bag stable to enjoy the walk.
- Quick Installation: Effortlessly attach the strap to your Loma bag, instantly transforming it into a whole new bag.
Features
These straps are only available in Matte Black
Made for The Loma golf bag





Great Product for Sunday Golf
The LOMA double strap is perfect. The only problem I had was figuring out
how to attach it to the Sunday bag, It's simple once you refer to a double strap on another golfer's bag, How hard would it be to include a simple schematic.
The Perfect Strap
Perfect for the Sunday bag.
The perfect accessory for the perfect bag. Makes carrying a lot easier than the single strap.
Essential double strap for smaller people
Loved the bag but the single strap was just too big for me. The double makes carrying the bag SO much better.
Love it. Very comfortable.
Great addition
The loma bag is already very light but having a double strap just makes sense when walking and "hydrating " very excited this is an option! Might need to finagle one soon!
Does the trick but should also come in matching colors.
Unfortunate straps
Just got my Loma for Father's Day. I like everything about it but the straps, which make the bag seem like it's going to dump the clubs. I'm going to buy the backpack style system but after reading a review, I don't really have much hope.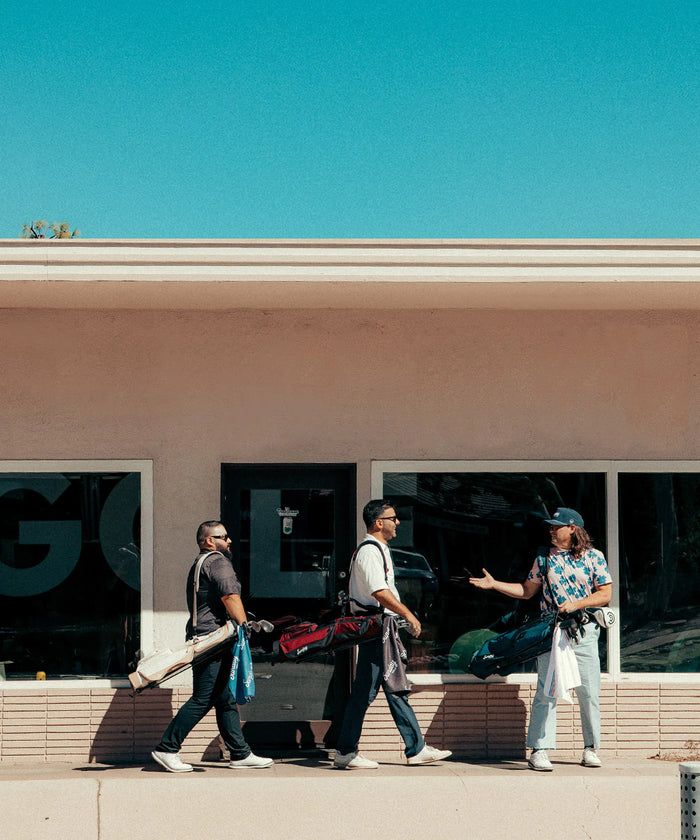 GOLF GEAR DESIGNED FORE THE WEEKEND