Lucky Bamboo Golf Tees (80ct)
💰 USE CODE: SANTA15 FOR 15% OFF 💰
🚨 PRODUCT IN HIGH DEMAND 🚨


"Great feeling tees! I love the strength. I love how I can barely feel them as I swing. It's great that they are strong enough to use many times!" - Jeremy Stewart, United States 5.0 ⭐⭐⭐⭐⭐
Product Details
- Our premium and luxury bamboo golf tees ensure that you swing in style.
- Since each box contains 80 tees with our signature logo, you can play several rounds with them.
- Additionally, these high-quality and durable bamboo golf tees are completely eco-friendly, so while playing the course, you'll be helping the environment.
Features
Length: 2 3/4"
Eco-friendly
Lucky AF
Count: 80






Great Looking Tee's
Great size, smooth finish and look great on my El Camino. However, I am terrible at golf and often break these after 1-3 swings. Most likely just me and not the tees.
Bamboo Tees
Didn't need any tees wham I was buying new bag but I ended up throwing these in just to get free shipping or a bundle discount or something like that, I can't remember now. Long story short, played one round with them and I am never using any other tees. You guys better don't discontinue these.
Tried them out yesterday! They work great! Played the best golf of my life, only 37 over. Best tees ever
Lucky Bamboo Golf Tees (80ct)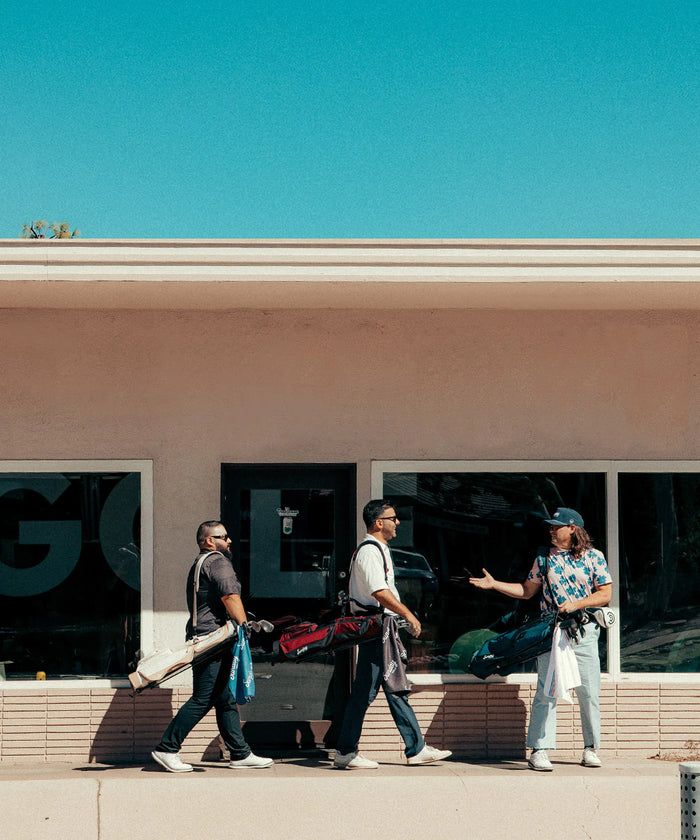 GOLF GEAR DESIGNED FORE THE WEEKEND