🚨 PRODUCT IN HIGH DEMAND 🚨
Open Box Loma Bags 
These Loma bags may have been used in a photoshoot, open box, missing some packaging, come to us as an exchange or even a 1 of a kind sample. 
Condition
We guarantee that every bag is 100% functional in lightly used condition.
Color
We will keep this a mystery.
Hint: It will be one of our great colors or a color you have never seen before. 
Fine Print
As-is: This means no returns
Product Details
- The LOMA Bag is an ultra-compact golf bag that can accommodate up to 6 clubs and is under 2 pounds!
- The premium bag you'll use most often on Par 3 courses.
- This high-quality bag makes strolling the course and honing your driving skills at the driving range a snap with its built-in stand and insulated drink pouch.
- It's ideal for practice sessions, local short courses, and days when only the cart path is available.
- Put this sneaky golf bag in your car right away to be prepared whenever the game beckons!

Features
 Full length bag strap for quick transportation
 Frosty, insulated pocket to keep your drinks cold
 Velour-lined pocket for you to store your valuables
 Dualflex stand system that allows you to set the bag down anywhere





A dream
Unlike a previous review- I was over the moon with my camo print…just wish my buddy who I also referred didn't get the same camo print bag as me…
Great quality, bad luck
If you're looking for a light but sturdy bag and a good deal, look no further. Just don't cross your fingers that you won't get the camo bag, because if you have my luck, you WILL get it. Regifting this to my brother.
Great Customer Support
Customer support was fantastic, initial mix up with the bag but got one out to me asap and it's great.
Awesome customer service
When my bag was delivered the carrier left it in the wrong spot and my package was never received. Upping reaching out to customer support Camden was quick to help me resolve the issue and get a new mystery bag sent in my direction. I got my bag and was thrilled to see I got the multicam black version. Looking forward to getting my clubs into it and chase double bogies in style!
High quality bags!
These are amazing bags! You won't regret purchasing one!
Mystery Bag
I purchased the mystery bag to get a "deal" and it came in pristine condition. Love the bag!
THE PERFECT GOLF BAG FORE: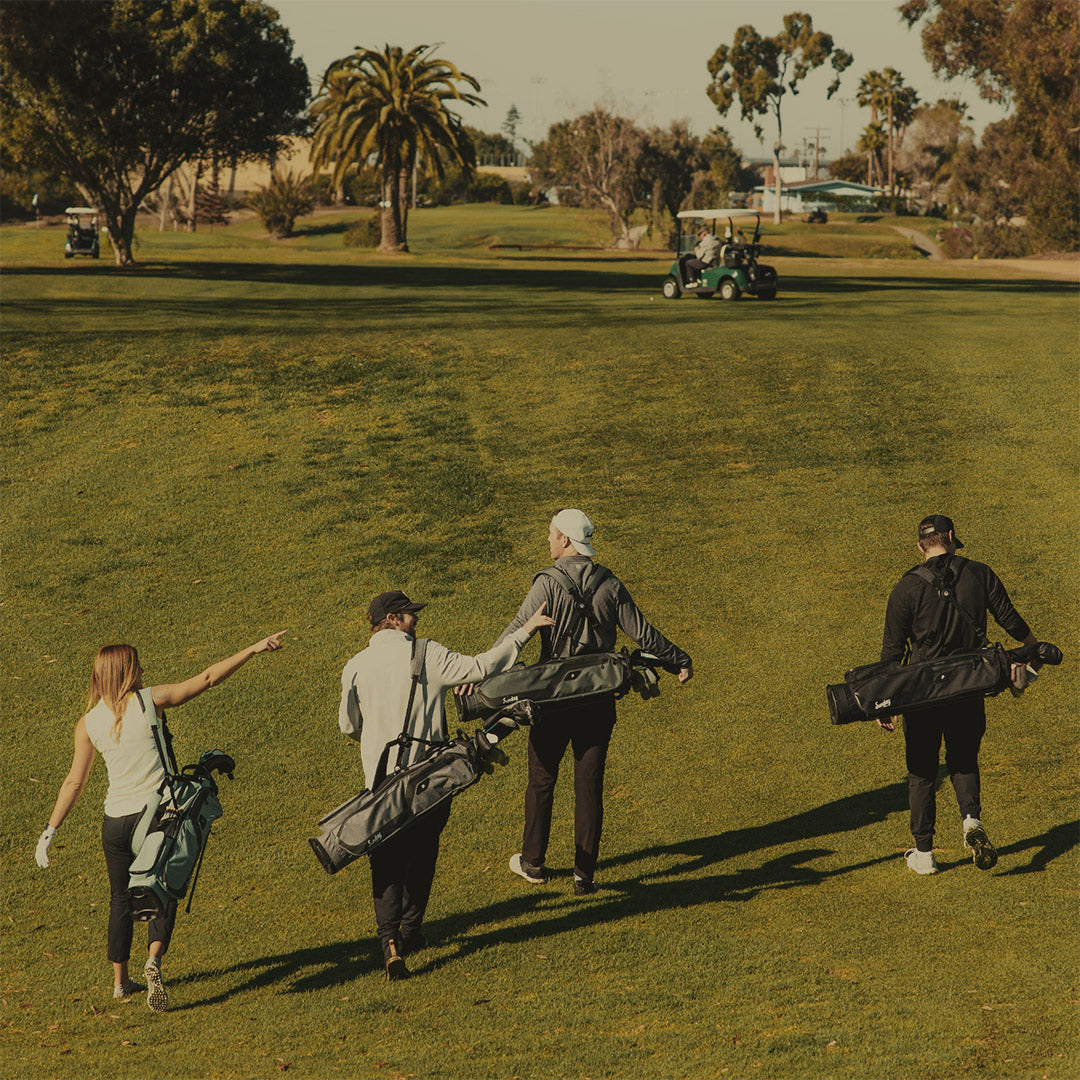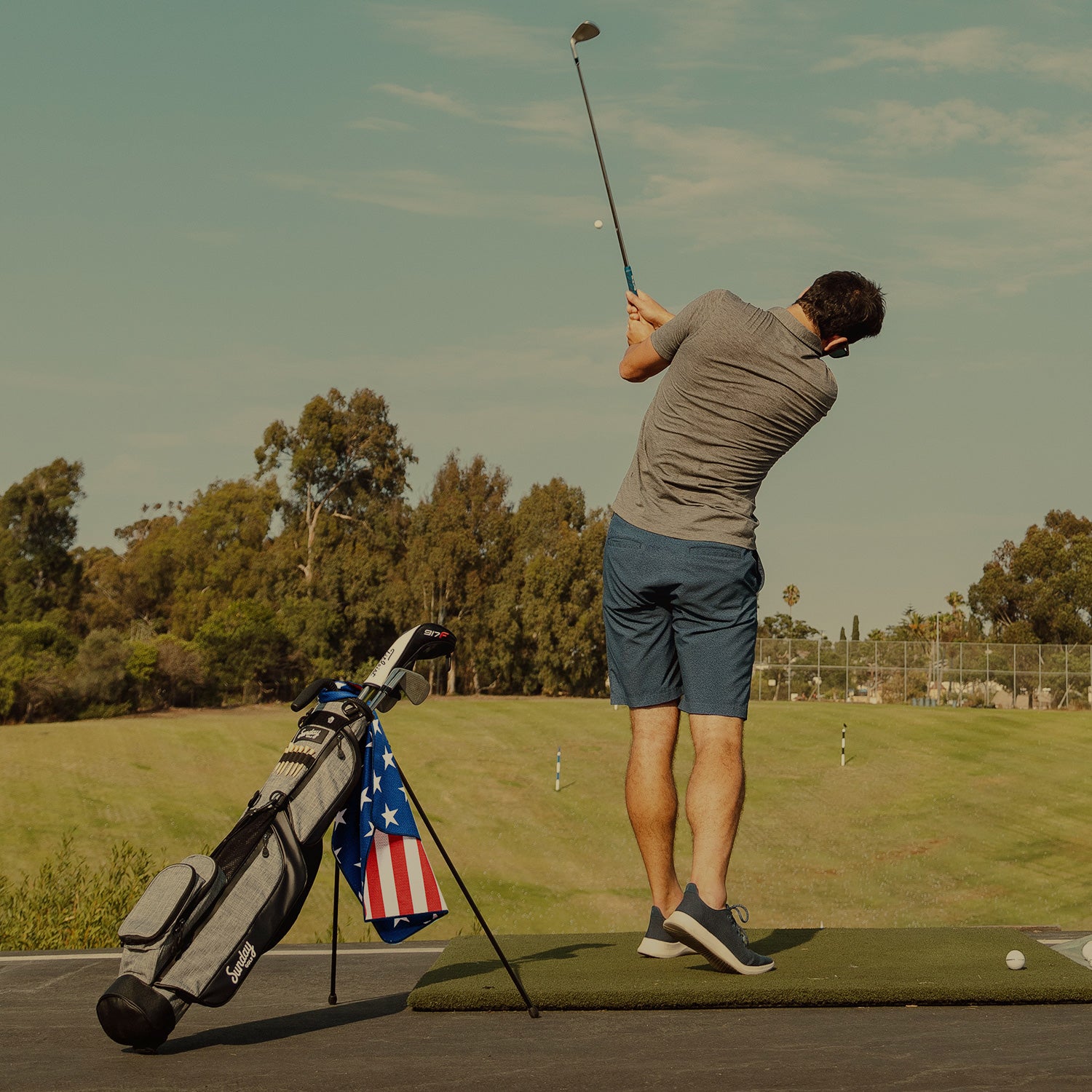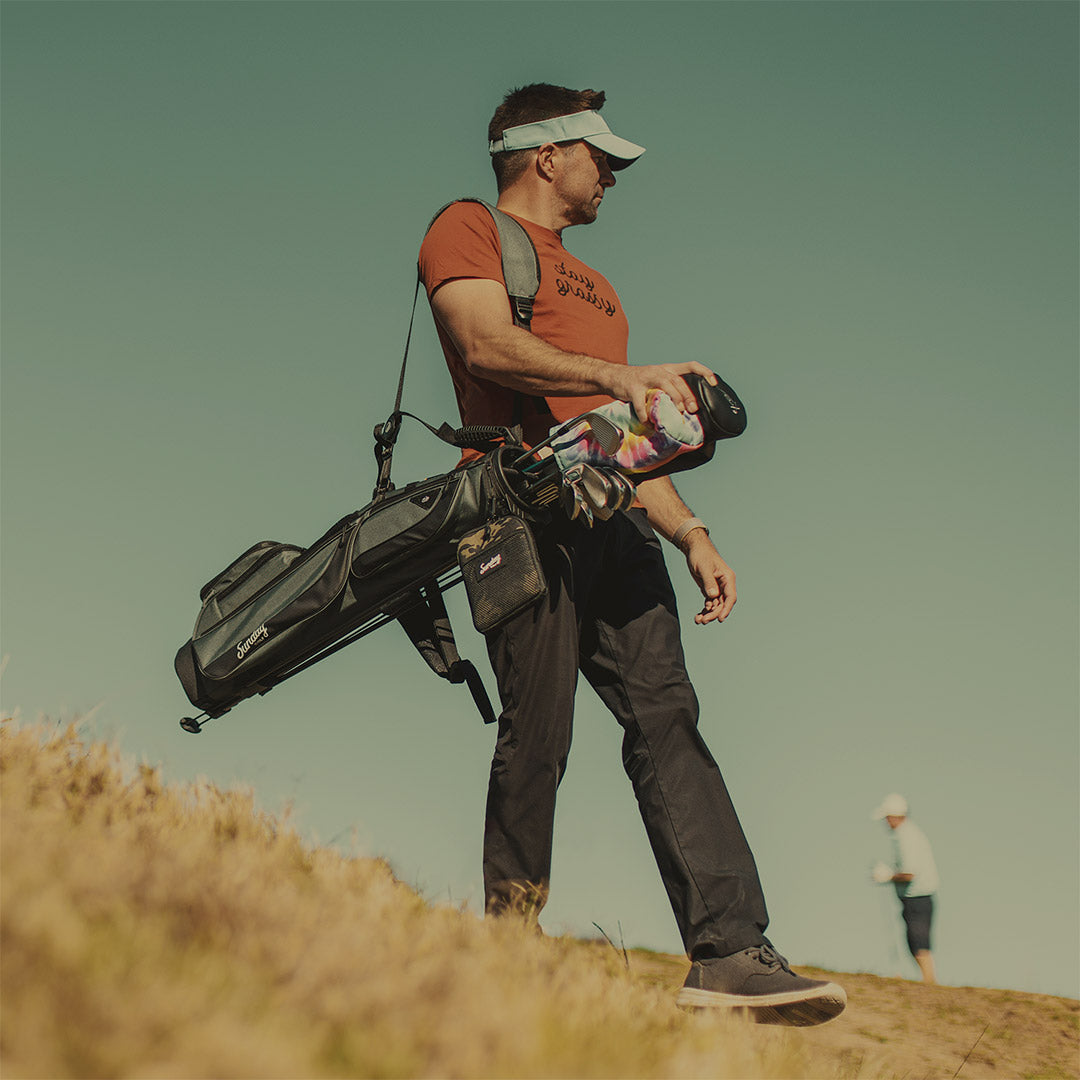 CARRY LESS. ENJOY MORE.
FIND THE RIGHT SUNDAY GOLF BAG
Scroll right for more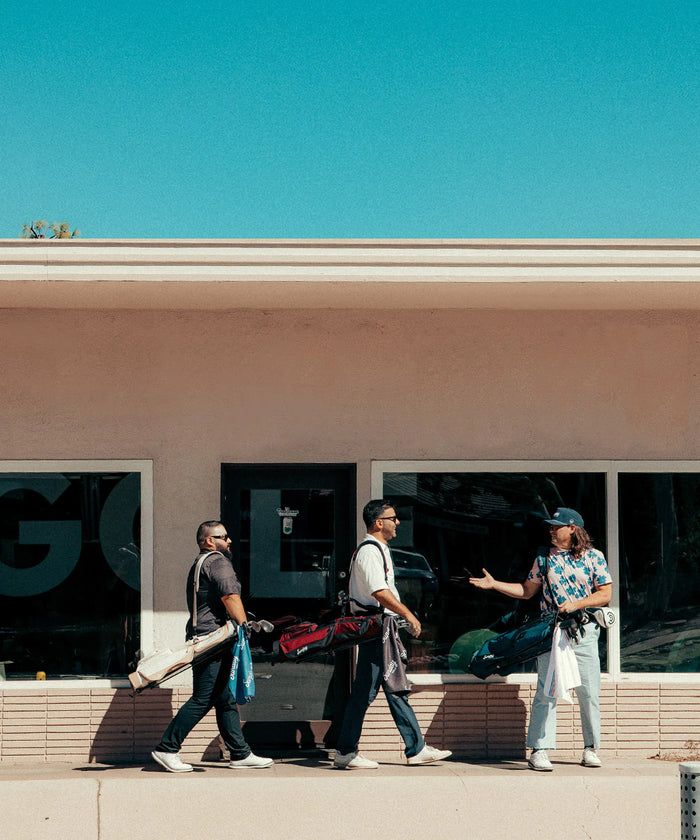 GOLF GEAR DESIGNED FORE THE WEEKEND