NICKEL BAG | COBALT BLUE
🚨 PRODUCT IN HIGH DEMAND 🚨
"Nickel Bag: Another GREAT product from Sunday Golf. This is a useful, well made piece of gear… I'm a gadget guy, so, a place to put quite a few of them in the Nickel Bag… like folding ceegar holders, which hold the cigar, should u have one, while u hit… wallet, keys, sunglasses, etc, of course… and now that they can match bags… nice!" -  Keith Fessler, United States 5.0 ⭐⭐⭐⭐⭐
Product Details:

- The Nickel Bag, which is our premium version of the golf valuables pouch, keeps your belongings more secure and helps eliminate clutter.
- This exclusive golf valuables pouch is designed to withstand all weather conditions while on the course, rain or shine.
- Don't be the one searching for your wallet, keys, and phone after the round, keep them organized and on hand with the Nickel Bag. 
- It's easy to attach to your golf bag, so get moving!
Features:
Size: 6" x 8"
Material: Coated Polyester
water proof zippers

Great fit for range finders!

2 mesh pockets inside
Smell proof pocket
Perfect for holding your cell phone, wallet, sunglasses, rangefinder, watch, jewelry, extra tees, markers, etc.





Great for gifting!
I love the convenience and features of my own Nickle Bag, and I always get favorable comments from playing partners, too. When I saw the 3 for 2 sale event, I just jumped on it and now I have 3 Christmas stocking stuffers !!
Dime Bag: Another GREAT product from Sunday Golf
Aside from the 60's throwback name :-)
This is a useful, well made piece of gear… I'm a gadget guy, so, a place to put quite a few of them in the Dime Bag… like folding ceegar holders, which hold the cigar, should u have one, while u hit… wallet, keys, sunglasses, etc, of course… and now that they can match bags… nice!
Great addition to the Sunday bag
The new matching colors make all the difference. Surprisingly large storage capacity. I like the easy access exterior mesh bag.
Love it
Very happy about this purchase and all my purchases from Sunday Golf. Top notch products and company. Thank you.
Meh
The bag is smaller than I thought and I ordered a cobalt blue bag but received a black one. It works but not what I was expecting.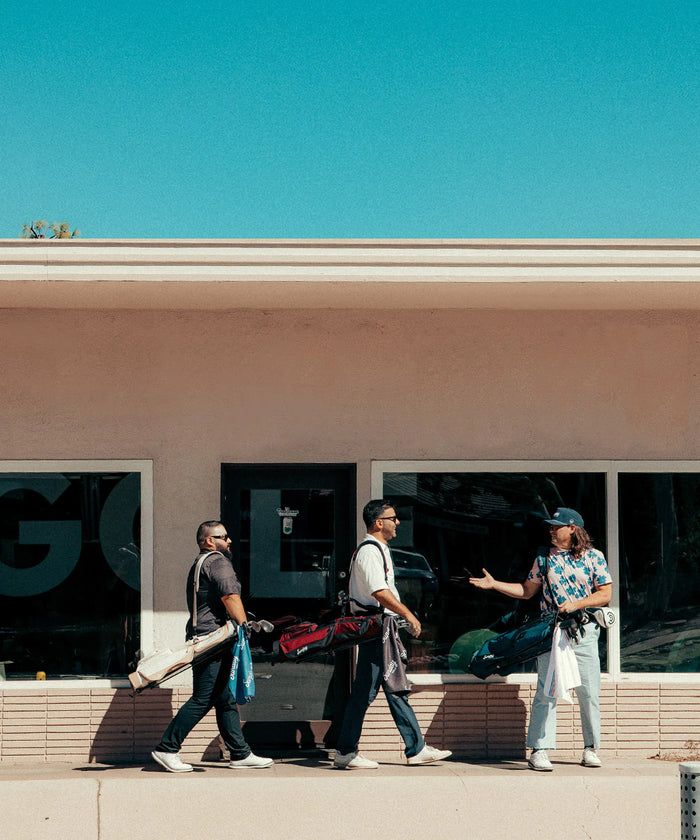 GOLF GEAR DESIGNED FORE THE WEEKEND