New Color
NICKEL BAG | HEATHER GRAY
🚨 PRODUCT IN HIGH DEMAND 🚨
"Great little pouch!
I'm quickly starting to get all sort of Sunday Golf equipment and I'm not mad at it at all! I was able to use this to store my phone, AirPods, wallet, keys, sunglasses, extra cash and a vape all quickly accessible and neatly organized! It's definitely a life saver and I don't have to worry about where I put stuff or losing them. Love the smell proof compartment on the pack so I can stick my vape back there and not have the smell stay in the main compartment.!" -  Gerardo Tello, United States 5.0 ⭐⭐⭐⭐⭐
Product Details:

- The Nickel Bag, which is our premium version of the golf valuables pouch, keeps your belongings more secure and helps eliminate clutter.
- This exclusive golf valuables pouch is designed to withstand all weather conditions while on the course, rain or shine.
- Don't be the one searching for your wallet, keys, and phone after the round, keep them organized and on hand with the Nickel Bag. 
- It's easy to attach to your golf bag, so get moving!
Features:
Size: 6" x 8"
Material: Coated Polyester
water proof zippers

Great fit for range finders!

2 mesh pockets inside
Smell proof pocket
Perfect for holding your cell phone, wallet, sunglasses, rangefinder, watch, jewelry, extra tees, markers, etc.





Johna
Very good quality and durable great product
Handy!
Very nice bag to keep some of my "stuff" in so I am not rummaging through pockets looking for a doobie, or lighter.......
Yet another amazing product!
When I saw the nickel bag was back in stock, I jumped on it and made the purchase. There is plenty of room to hold keys, wallet, pencils, bottle opener, etc. I will be using this bag everytime I'm at the range or playing a round!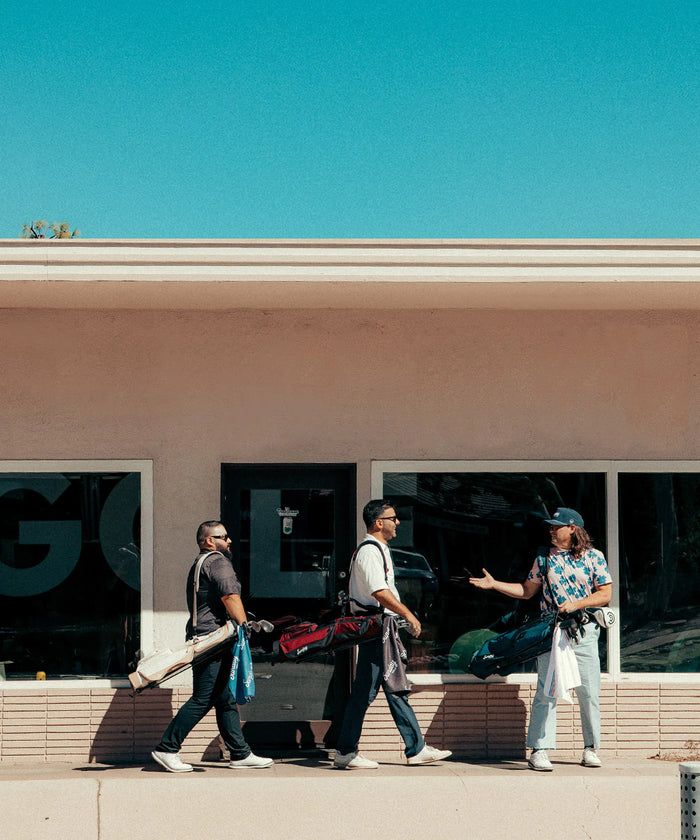 GOLF GEAR DESIGNED FORE THE WEEKEND