NICKEL BAG | MIDNIGHT GREEN
🚨 PRODUCT IN HIGH DEMAND 🚨
"Great product! This bag is perfect for holding keys, wallets, sunglasses, all of my valuables while I'm on the course. Perfect size and a nice clip to attach to any golf bag. There is also a nice waterproof pocket on the back of the pouch which is perfect for holding things like cash." - Dan Johnson, United States 5.0 ⭐⭐⭐⭐⭐


Product Details:

- The Nickel Bag, which is our premium version of the golf valuables pouch, keeps your belongings more secure and helps eliminate clutter.
- This exclusive golf valuables pouch is designed to withstand all weather conditions while on the course, rain or shine.
- Don't be the one searching for your wallet, keys, and phone after the round, keep them organized and on hand with the Nickel Bag. 
- It's easy to attach to your golf bag, so get moving!
Features:
Size: 6" x 8"
Material: Coated Polyester
water proof zippers

Great fit for range finders!

2 mesh pockets inside
Smell proof pocket
Perfect for holding your cell phone, wallet, sunglasses,

 

rangefinder, watch, jewelry, extra tees, markers, etc.





Great product
This bag is perfect for holding keys, wallets, sunglasses, all of my valuables while I'm on the course. Perfect size and a nice clip to attach to any golf bag. There is also a nice waterproof pocket on the back of the pouch which is perfect for holding things like cash.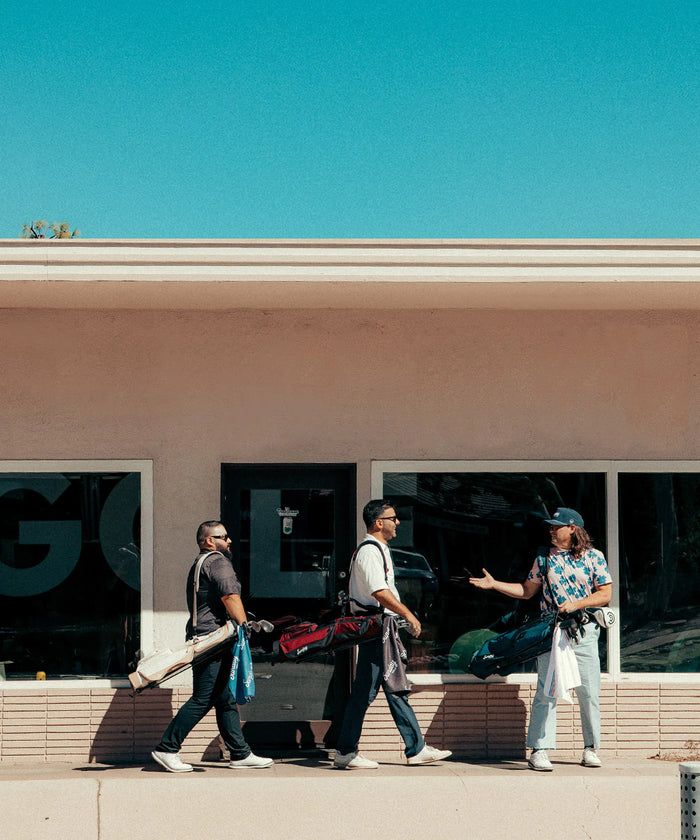 GOLF GEAR DESIGNED FORE THE WEEKEND