New Product
LOMA XL | S-Class Collection
PERSONALIZE MY BAG ($19)
PERSONALIZE YOUR BAG!
Example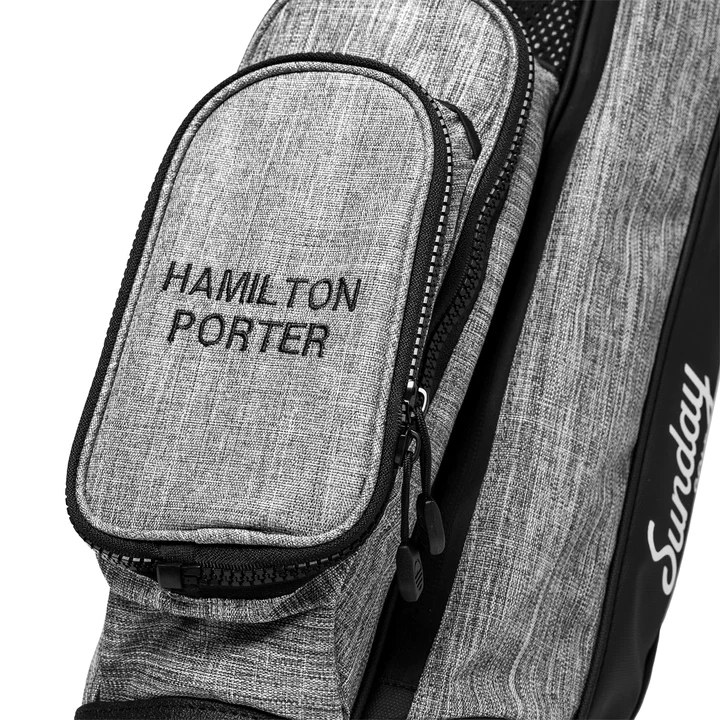 🚨 PRODUCT IN HIGH DEMAND 🚨
 "I purchased 4 small golf bags before I found this bag. It is exactly the right size to carry 7 or 8 clubs (more then enough for me) and everything else you need for a round of golf. Thank you Sunday Golf.." - Kevin Coombs, United States 5.0 ⭐⭐⭐⭐⭐
Product Details
- The premium Loma XL just got better. The sleek ECO Leather beads off water and looks great on the course.
- The big brother of our signature Loma Bag.
- Weighing in at only 3.4 pounds, you'll never pack up at a cart path only sign again
-We expanded the Loma design to accommodate a couple more clubs and add a padded double strap. 
- With a frosty pocket for your beverage and a velour lined pocket for your valuables, the XL is the minimalist golfer's dream bag.
Features

Double strap to enjoy the walk
Water resistant PU Leather 
3-way top divider to fit up to 8 clubs
Frosty, insulated pocket to keep your drinks cold
Velour-lined pocket for you to store your valuables
Full-length Dualflex stand system 





Great Customer Service
Camden was great to work with on a return of part of our order.
S-Class vs Matte black
Can't tell much of a difference from the S-Class vs Matte black other than the price point. Overall love the bag and great for my par 3s, range or walking courses. If you are considering between the S-Class and another color just get save your money and get the other color.
LOMA XL | S-Class Collection
Elevated Loma XL bag hits all the right notes
The S-Class Loma XL has made trips to the driving range/course effortless and stylish! It's really well made and has just the right balance between form and function. I'd love to see a single strap S-Class version available for those who may want more versatility with their Loma XL while keeping the signature ECO leather look.
Snug for 8 clubs, awesome storage for other items, questionable quality
Love the concept and minimalism. Comfortably fits 5 or 6, but 8 is super snug especially with a big grip putter. The leg on the stand popped off while using my bag for the 3rd time and lost the pin to reattach the leg. Wish the double strap had an option to convert into a single strap. Enough pockets to hold keys, small wallet, 20 oz water bottle, 10+ balls, lots of tees, sunscreen. Attachments on the outside for towel and glove hold up well. Lightweight!
loma xl
great bag, couldn't have asked for anything better
size, weight, compartments, everything is great
THE PERFECT GOLF BAG FORE: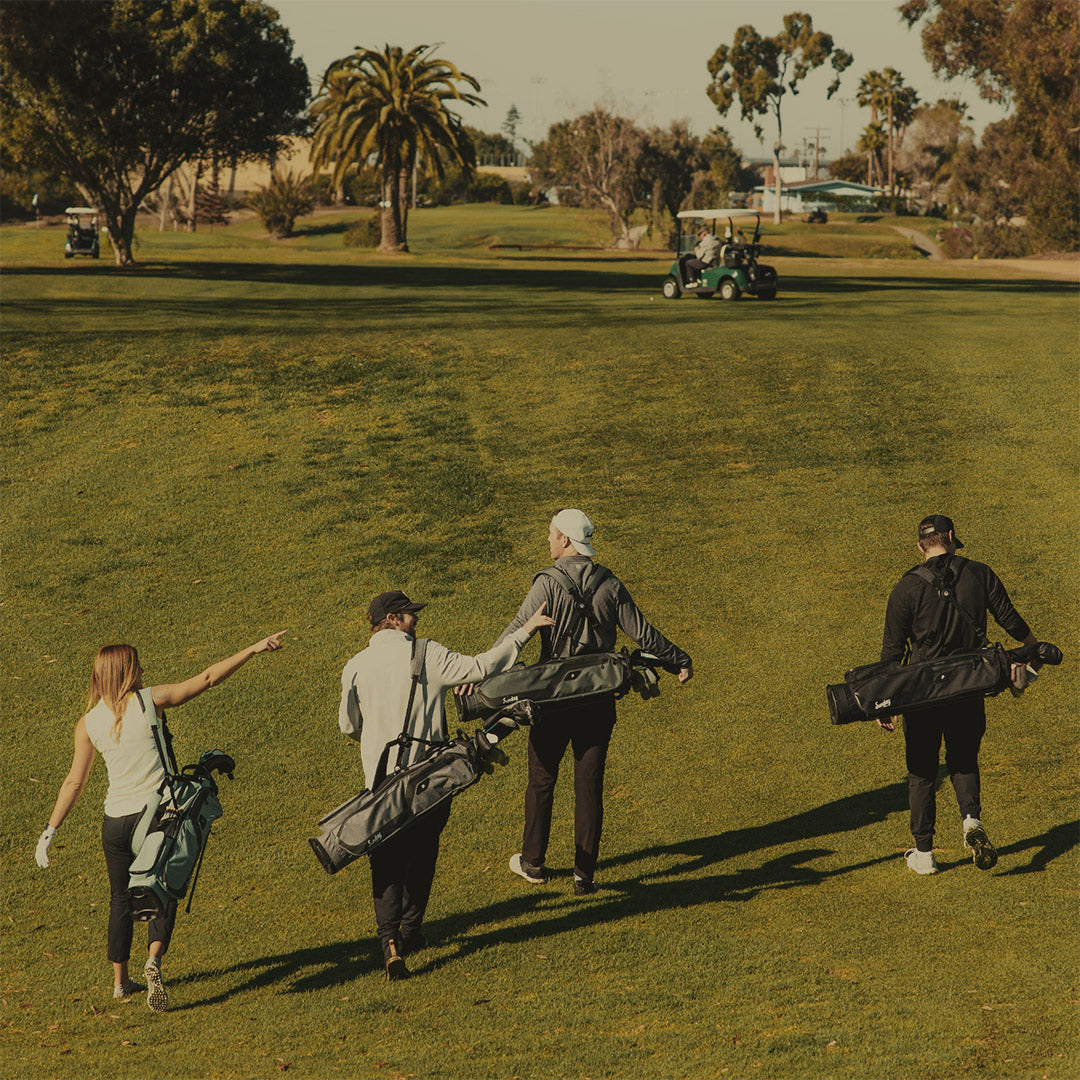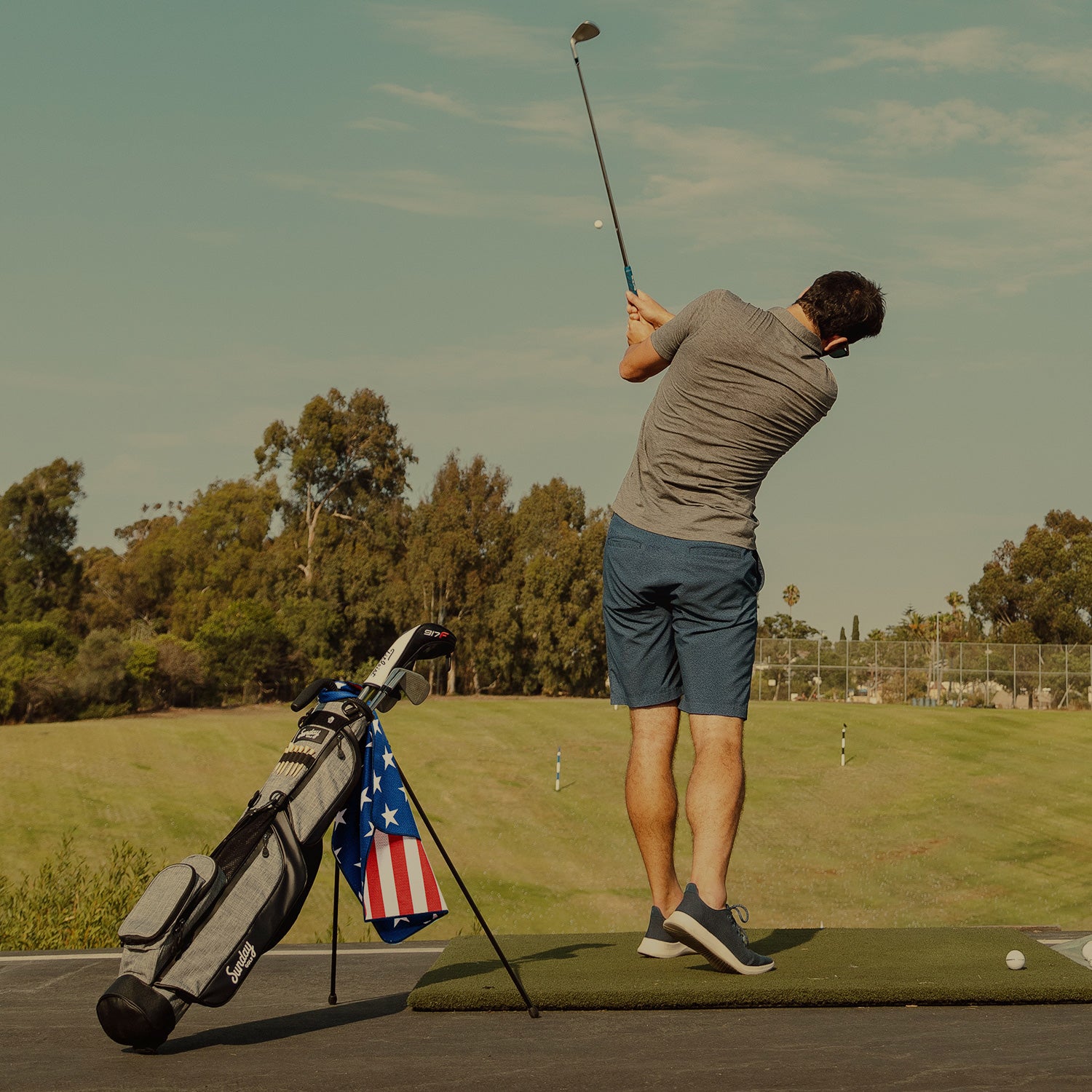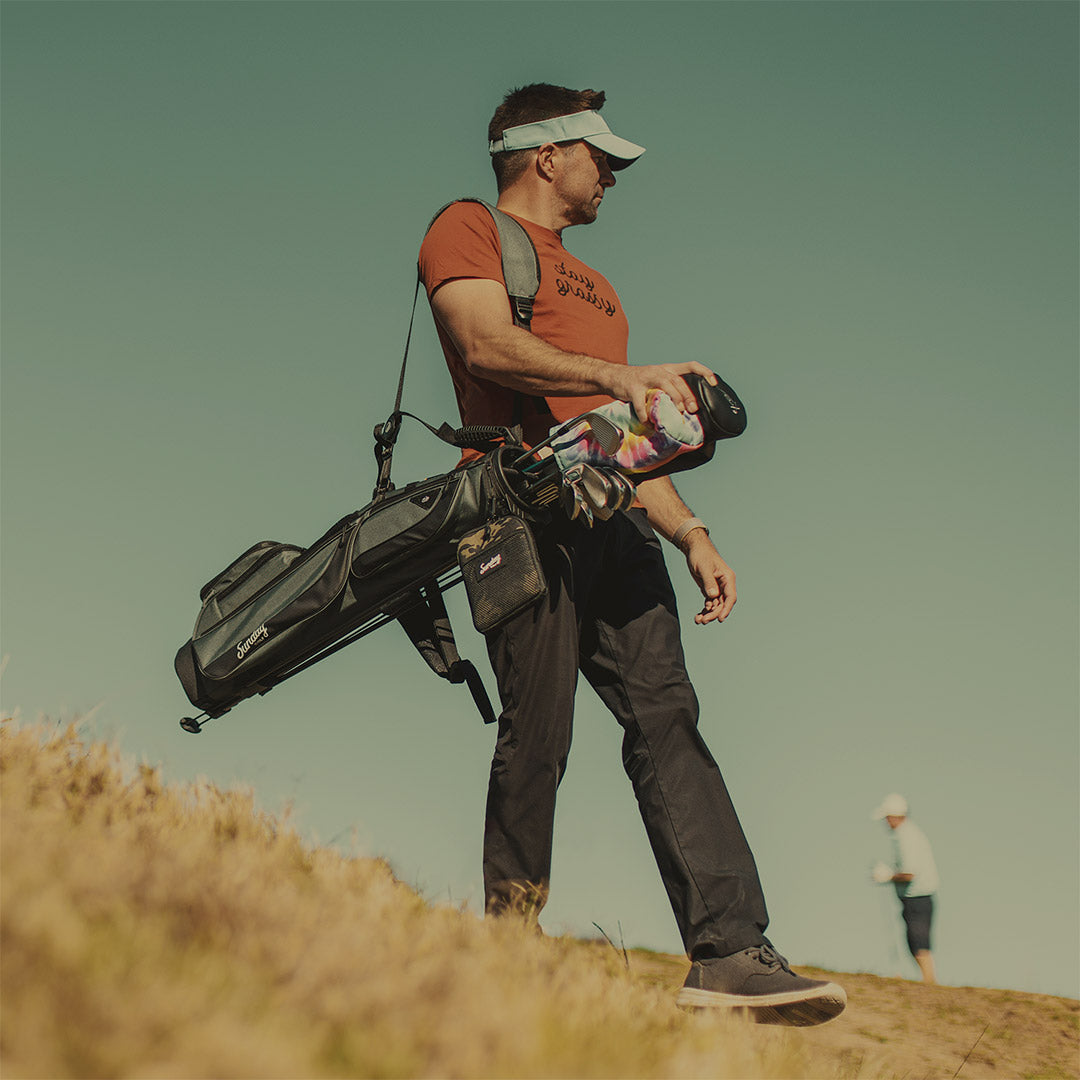 CARRY LESS. ENJOY MORE.
FIND THE RIGHT SUNDAY GOLF BAG
Scroll right for more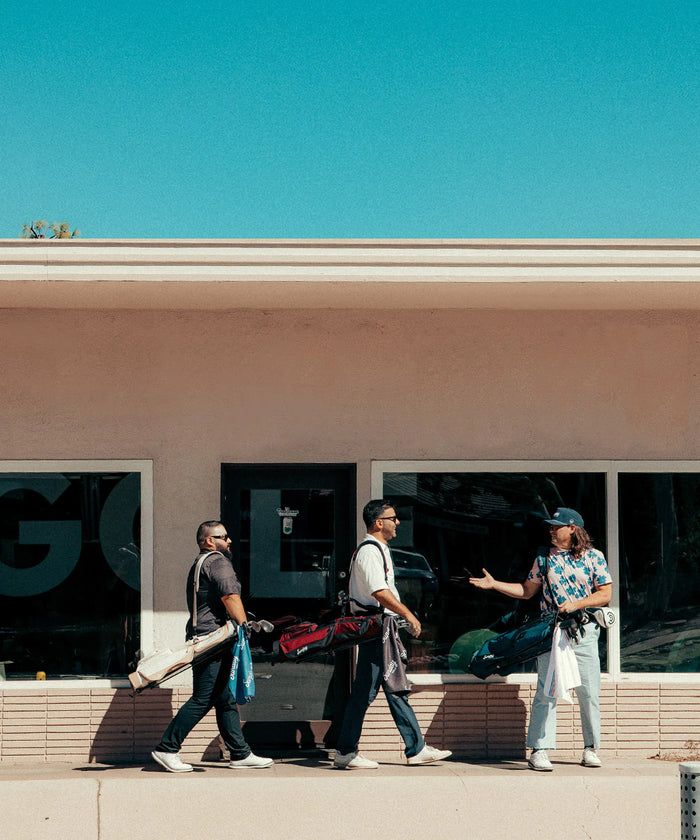 GOLF GEAR DESIGNED FORE THE WEEKEND