Sold Out
💰 USE CODE: SANTA15 FOR 15% OFF 💰
🚨 PRODUCT IN HIGH DEMAND 🚨
"Love it! Great little golf bag for trips to the driving range or par 3 course. Easy to carry and lots of extra features including a place for your tees and Velcro area for your glove. Very pleased with the quality of this item." - Cheryl Brill, United States 5.0 ⭐⭐⭐⭐⭐
Product Details

- The LOMA Bag is an ultra-compact golf bag that can accommodate up to 7 clubs and is under 2 pounds!
- The premium bag you'll use most often on Par 3 courses.
- This high-quality bag makes strolling the course and honing your driving skills at the driving range a snap with its built-in stand and insulated drink pouch.
- It's ideal for practice sessions, local short courses, and days when only the cart path is available.
- Put this sneaky golf bag in your car right away to be prepared whenever the game beckons!
WHY BUY FROM US?
✅ FREE 30-DAY, NO HASSLE RETURNS: We take great pride in the quality of our products. Please contact us for return requests.
✅  FREE LIFETIME WARRANTY: We provide exceptional experience for every customer as Sunday Golf warrants our products for a lifetime period from the date of purchase against defects in materials or workmanship.
✅ 100% SATISFACTION GUARANTEE: We are confident that you will love not just our product but also our exclusive community of Sunday Golf fans.
✅ PREMIUM QUALITY MATERIALS USED: Thanks to Sunday Golf's innovation, great functionality, and luxury materials. We're also about supporting the world to make our Mother Earth sustainable.
A luxurious full-length bag strap for speedy transit
Insulated premium pocket with ice to keep your drinks cold and give you the best comfort.
You can keep your valuables in the velour-lined and high-quality pocket.
Using the exclusive refinement of this dual-flex stand mechanism, you may place the bag anywhere.

Club Divider Dimension: 4" L x 5" W
Full-length Divider





THE PERFECT GOLF BAG FORE: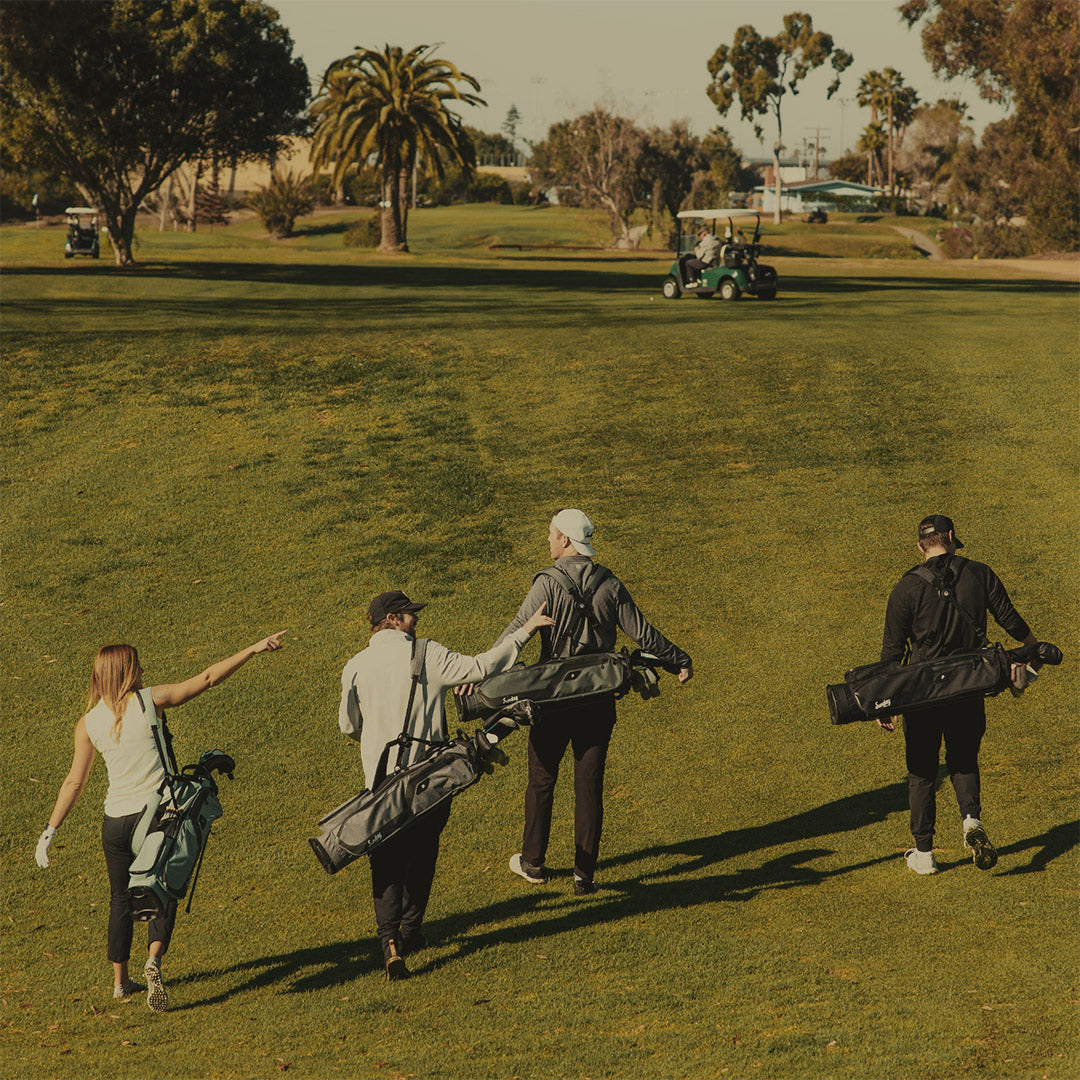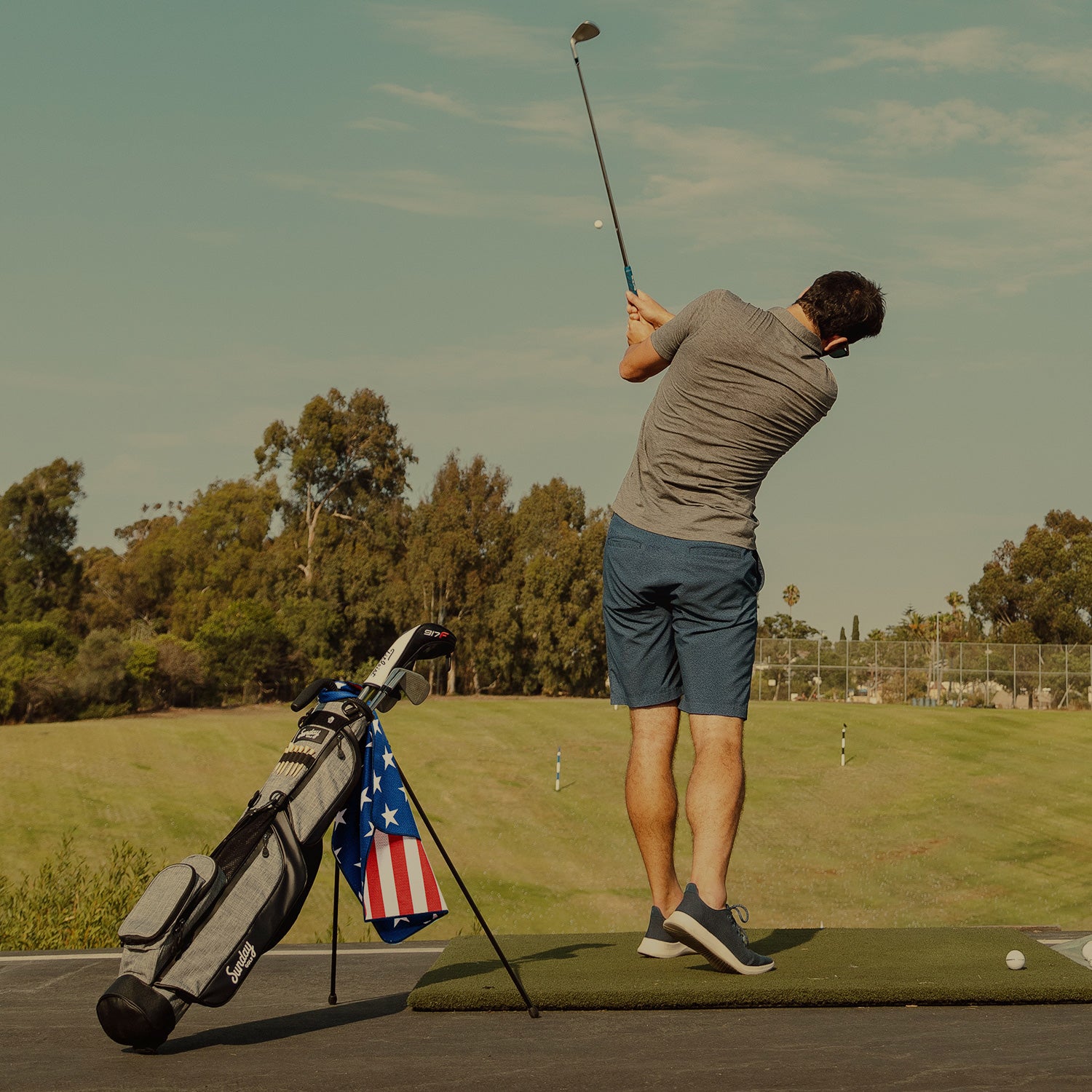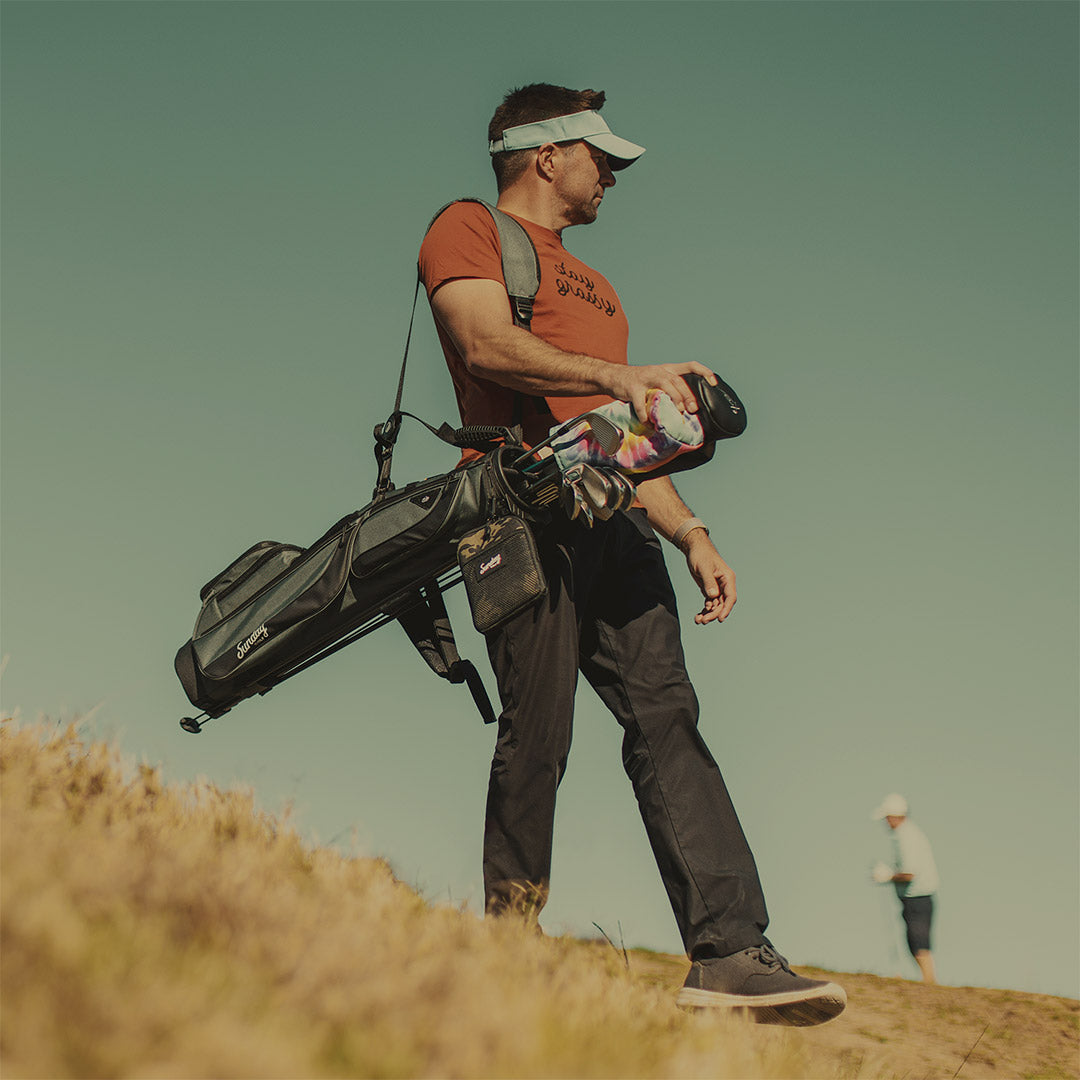 When It Comes To Enjoying The Game
There's Just No Comparison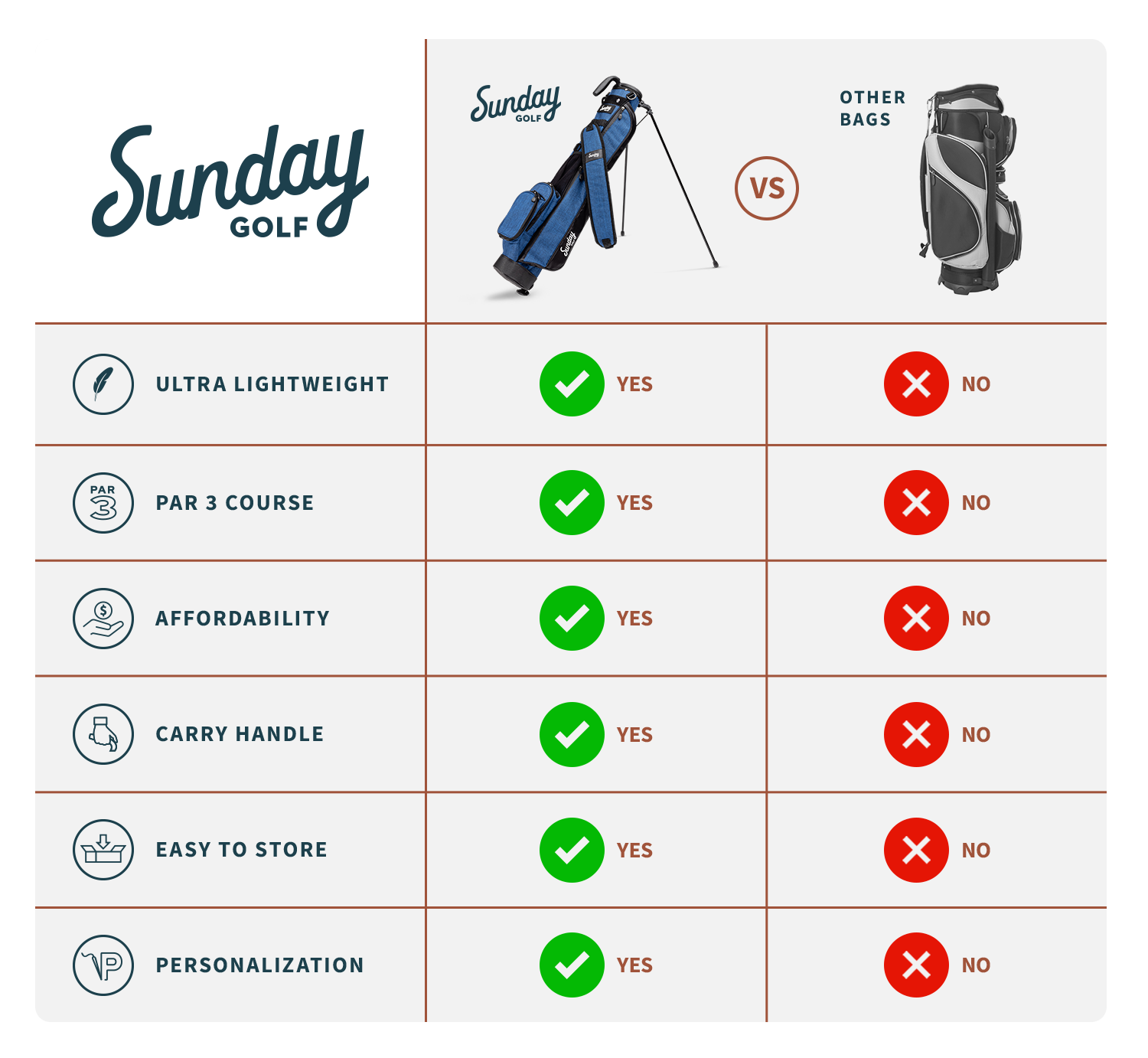 Shop now
CARRY LESS. ENJOY MORE.
Frequently asked questions
How many beers can it hold?
The Loma can fit two regular 12oz beers comfortably stacked on top of each other or one tall boy.  If you're a big seltzer drinker, you can squeeze two in there side by side.
Why do I need a bag that only holds 6 clubs?
Anytime you only need a few clubs really.  If you play at your local par 3 course or go to the driving range, The Loma is a perfect option.  We've also had a few customers who have switched to a half set of clubs and now use the Loma for walking a full 18! 
Are there backpack style straps available for the bag?
Yes! We now have backpack style double straps as an option.  Click here to check them out! 
Can I strap this thing on a cart?
Yes! It looks kinda funky strapped on there but yes it does work on a cart.
What are the dimensions/weight of the bag?
1.95lbs, 31.5" Height, 4" Width (top opening).
How many clubs can it fit if I have oversized grips?
You can fit 4-5 comfortably with oversized grips.  However, I would suggest checking out our LOMA XL here if you have larger grips.  Might be a little more convenient.  
Buy Now
FIND THE RIGHT SUNDAY GOLF BAG
Scroll right for more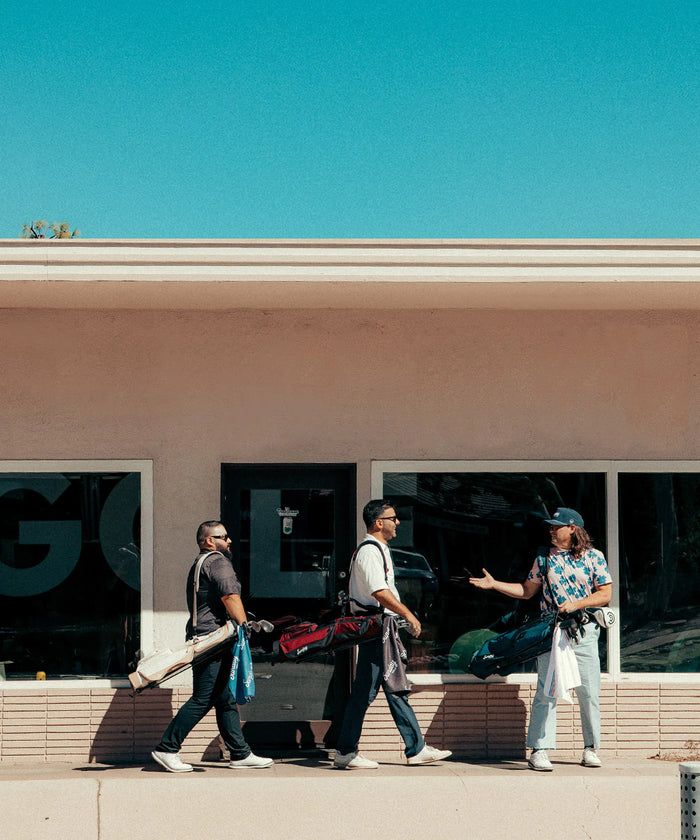 GOLF GEAR DESIGNED FORE THE WEEKEND