Sunday Golf Rope Hat | PINK
💰 USE CODE: SANTA15 FOR 15% OFF 💰
🚨 PRODUCT IN HIGH DEMAND 🚨
"The Sunday golf hats are amazing! They fit perfectly and have a very nice tall look to them. They are light and look great. I definitely will be purchasing more color ways!" - Javier Ziegler, United States 5.0 ⭐⭐⭐⭐⭐
Product Details:
Get ready to add some flare to your game with our Pink Golf Rope Hat - the ultimate accessory for the golfer who loves to stand out on the green. This hat not only looks great, but it's also designed with function in mind.
Made with sweat-wicking material, this hat will keep you cool and comfortable even on the hottest of days. The vintage-inspired rope design gives it that classic look, while the bright pink color adds a pop.
Upgrade your golf gear while adding some personality to your outfit. Perfect for any golfer, especially for those who love to stand out from the crowd. Get ready to show off and hit the green in style with the Pink Golf Rope Hat!
5 Panel 'Retro Fit'

97% Polyester / 3% Spandex

One Size Fits All





Himo is Amazing
The passionate golf streamer on Twitch was rocking a few of these hats, and they looked amazing. I had to get one.
Sunday golf bag
The gift, Christmas Bundl, for my wife arrived. A belated Christmas present but a wonderful surprise. She loves the fact that she does not have to carry a heavy golf bag anymore. The Sunday bag is designed great and it is light weight. Perfect for the driving range or a quick 9 hole. Thank you.
Great Customer service
They missed an item in my order, It was quickly replaced.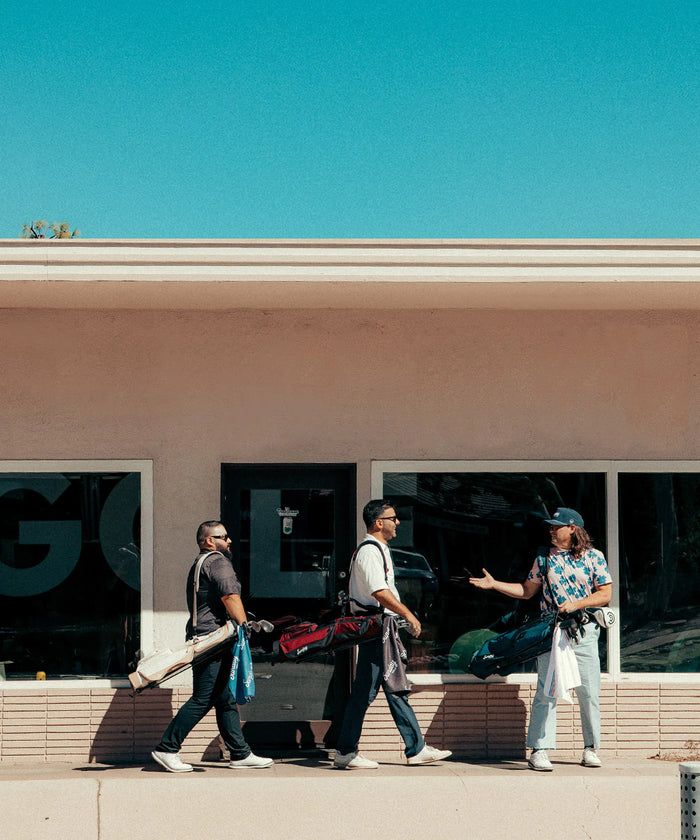 GOLF GEAR DESIGNED FORE THE WEEKEND